Built For Any Environment: Custom Pumper Body
At Bulldog Fire Apparatus, we are committed to delivering the right fire truck to address the specific needs of your department. Through the KME line, we are able to offer a full line of pumper body styles. With hundreds of body configurations and storage options, you will get a truly customized truck to serve your organization.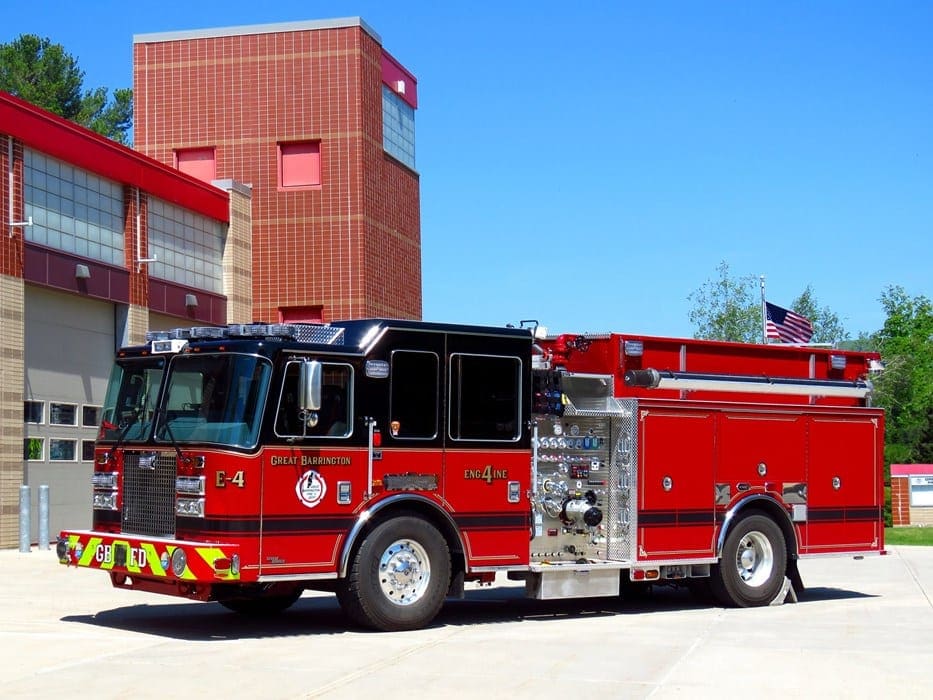 A Better Body Design
Today, our fire departments are carrying more equipment and tools than ever before. To address this, KME pumpers include custom formed design which allows the manufacture to efficiently utilize all of the available space in the body. Some options include ladder and suction storage through the tank or through the body, and special compartments for pike poles, reels and other equipment. Each year, KME manufactures thousands of innovative pumper body configurations in galvannealed steel, aluminum, and stainless steel. We will work with you to leverage their knowledge and design the perfect pumper for your department.
Hose Bed Configuration
First responders are focused on serving others, but who is looking after their well being? includes innovative design features into their fire apparatus with the safety of EMS professionals in. Their custom built bodies feature the lowest hose bed height in the industry to reduce the amount of climbing and heavy lifting of overhead objects, which helps cut down on frequent, costly, and common back injuries related to slips and falls.
If a low hose bed isn't your department's main priority because you don't lay supply line that often, KME offers hundreds of different options to meet your needs. There are multiple options to customize the storage space at the rear, while still providing ample hose storage above.
Simplified Pump Operations
KME offers the largest variety of pump and plumbing options in the industry. This includes midship pumps, PTO pumps, bypass foam systems, injection foam systems, CAFS systems, and even Ultra High Pressure pumps. To help simplify pump operations, the panel includes ergonomic handles and color coding. Pre-connected hose options include crosslays and speedlays, with crosslays heights as low as 64″ above the ground.
Features Included:
Customization Capability to Meet Your Requirements
Safety and Reliability Built in Every Unit
Maximize Storage Design with Low Center of Gravity
Custom Designed Pump Panels, Side Mount, Top Mount or Rear Mount
Lowered Pre-Connects and Hose Bed Options
Fabricated Bodies from Calvanealled Steel, Aluminum and Stainless Steel
100″ Wide Bodies with 29″ Deep Compartments
96″ Wide Bodies for Inner City Apparatus Available