Designed for Comfort and Safety: The Panther™
In today's tough economic conditions, many fire departments are being forced to sacrifice features and functionality on their apparatus to meet strict budgetary constraints. Seeking to provide the same safety and reliability KME is known for at an affordable price point, KME designed the Panther™ chassis. This chassis was created for the fire service desiring the same benefits and options available with a custom cab and chassis, at a price point that fits their fiscal limitations.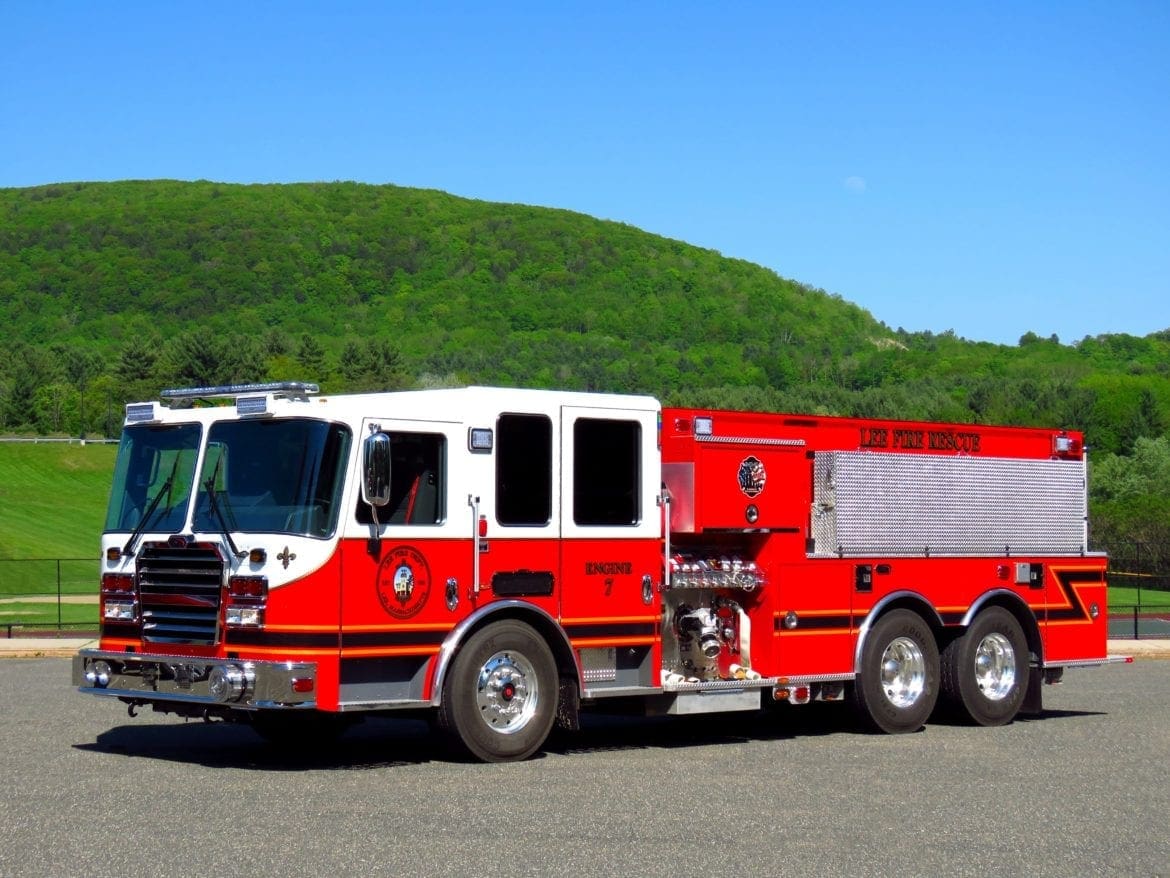 Custom
The KME Panther™ chassis offers many customization options, including engines options (ranging from 330 to 450HP), HVAC systems, long and short door versions, and other major components. Fire departments can get exactly what they need with the Panther™ with better styling, superior safety and more options.
Ergonomics, Space, and Visibility
Featuring the new "Vista" interior, KME provides the best of both worlds with an easy two-step access for the driver and officer, coupled with more hip and elbow room. Large side door, cab windows, and wrap-around windshields provide optimum visibility, best in class door width openings and easy to use vertical chrome loop handles.
Cab Structure
Featuring safety as a standard on all of their apparatus, the KME Panther™ is built on the same highly engineered and tested chassis as the Predator™. This chassis has undergone rigorous testing at a leading, state-of-the-art, third-party crash facility. It meets or exceeds all NFPA, SAE, and ECE 29 crash specifications. The cab structure is superior, offering one of the safest chassis available at a price your budget can accommodate.
Chassis Specifications
Engine
Cummins L9
Engine Horsepower
330-450 HP
Transmission
Allison 3000 EVS
Front GAWR (Max)
24,000 lbs.
(Disk or "S" Cam Brakes)
Front Axle Suspension
Parabolic or Multi-Leaf
Cramp Angle
45 degrees (425/65R22.5 Tires)
Rear GAWR (Max)
33,500 lbs. Single
58,000 lbs. Tandem
Rear Axle Suspension
Multi-Leaf, Single, Rubber, Air, Tandem
Drive Configurations
4×2, 6×4
Frame Rail
10.25″
Cab Width
100″
Cab Length
62.5″, 74.5″
Cab Roof Style
Flat, Raised 10″, 16″, 22″
Seating Capacity
8
Doors
Barrier or Full Height
Side Roll Protection
Default
Frontal Air Bags
Default
Electrical Systems
Multi-Plex
Brochure
Download
*Output Retarder Available