Configured to Your Needs: Wet Side Tanker
As with many of KME's other units, the Wetside Tanker series offers organizations a wide variety of options when it comes to building their perfect fire truck. These tankers range from 1,000 gallons to 4,000 gallons. All feature a low center of gravity and a short wheel base. The tank serves as the upper body of the unit, but the lower fire body compartmentalization is solidly constructed in your choice of material for additional customization.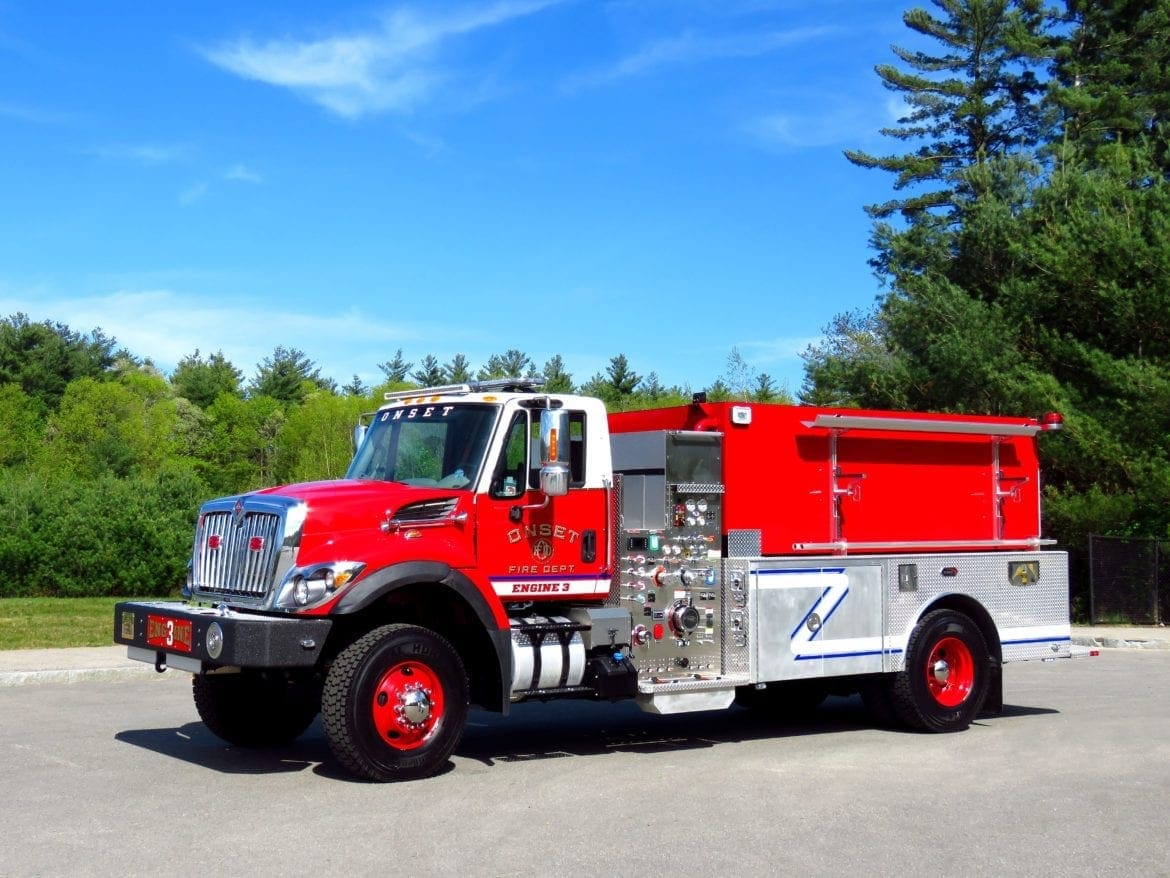 Tank Flexibility
Get enhanced tank flexibility with a KME Wetside tanker. The hose bed is built into the water tank top allowing for increased apparatus flexibility on the fire ground.
Superior Engineering
Engineered to increase the safety of the apparatus responding to and on the fire scene, each Wet Side tank allows for multiply lighting and wiring options.
Perfected Pumphouse
Custom engineered and fabricated in 3/16″ aluminum, galvannealed steel or stainless steel, KME Wet Side bodies offer unrivaled compartment options.
Features Included:
Custom Configurations with Tank Capacities up to 4,000 Gallons
Economical Tank Configuration for Custom or Commercial Chassis
Low Center of Gravity Tank Design
Available in Painted or Non-painted Designs to Reduce Cost
Integral Hose Bed or No Hose Bed Designs
Multiple Dump Valve Options
Low Travel Heights, Even with Large Hose Load Requirements