Multi-Purposes Apparatus: Firestix Fire Truck
Looking to get the best of a pumper and ladder truck in one? The KME Firestix™ is the answer. This versatile fire apparatus offers minimum setup time to maximize your firefighting response. Rated as either a pumper or aerial, the KME Firestix™ can be built on a commercial or custom pumper chassis with a 500 lb tip load ladder.
Seeking to build the best fire apparatus in the market, KME manufactures the entire Firestix™ apparatus in-house; each unit is then tested and certified through Underwriter Laboratories (UL®). The rescue ladder is made with high strength steel which is Type I tested and certified with the boom section. The extension and waterway are fully enclosed inside the boom sections for added protection, and an integral hydraulic reservoir in the torque box allows for maximum hosebed storage capacity.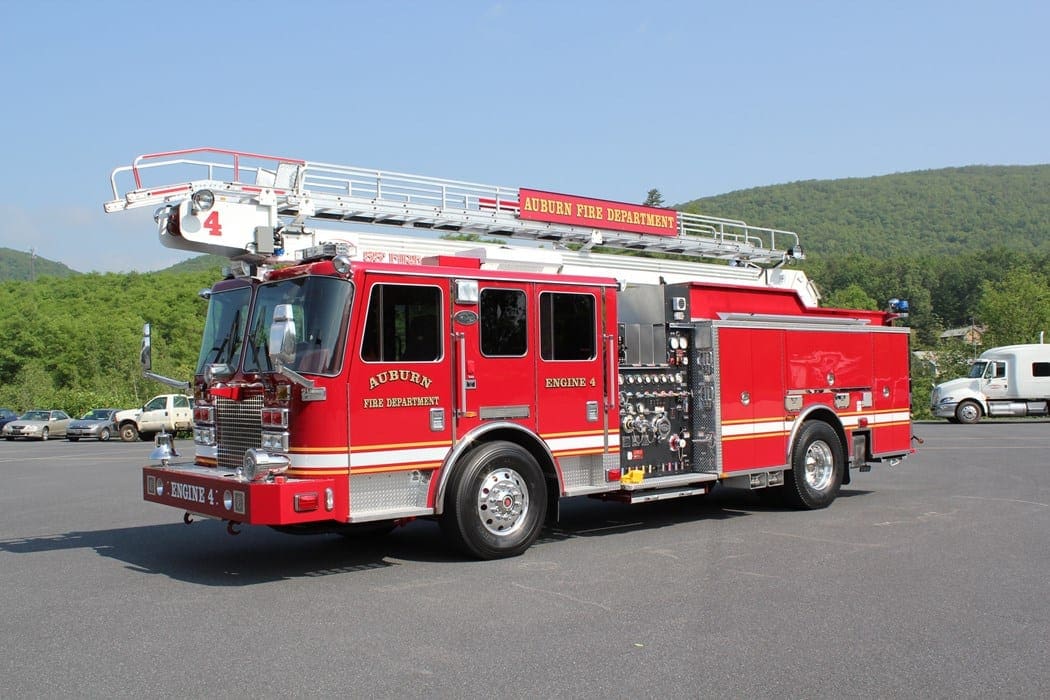 AerialCat Firestix Model Specs
Variety of Configurations
The KME Firestix™ aerial is a flexible model that can be used as either a pumper or an aerial fire apparatus. It can also be mounted on a commercial or a custom chassis, providing the ultimate in customizable options.
Tuck Away Monitor
In addition to its superior ladder function, the KME Firestix™ aerial houses an electronically controlled tuck-away monitor that aids in the safety monitoring of the fire apparatus and ladder egress, all while providing state-of-the-art flexibility and control.
Folding Handrails
The KME Firestix™ aerial maximizes every inch of its compact design with folding handrails on its high-strength steel, extendible rescue ladder, which boasts a minimum width of 18 inches between the handrails and extends a minimum of 12 inches above the rungs. Each section of the KME rescue ladder seamlessly collapses in on itself to provide maximum compression when withdrawn, while folding steps near the tip of the fly section offer further reach when fully extended.