An Aluminum Body Pumper with Maximum Storage
Fouts Bros. Pumper fire trucks allow your crew to combat all types of fire with a foam option. It is an excellent response vehicle for car accidents and is also well-equipped to handle all other emergencies.
The vehicle's aluminum body reduces weight, giving your crew the ability to bring more equipment to the scene. Fouts Bros. Pumper trucks are available for quick delivery thanks to their streamlined 10-week production process.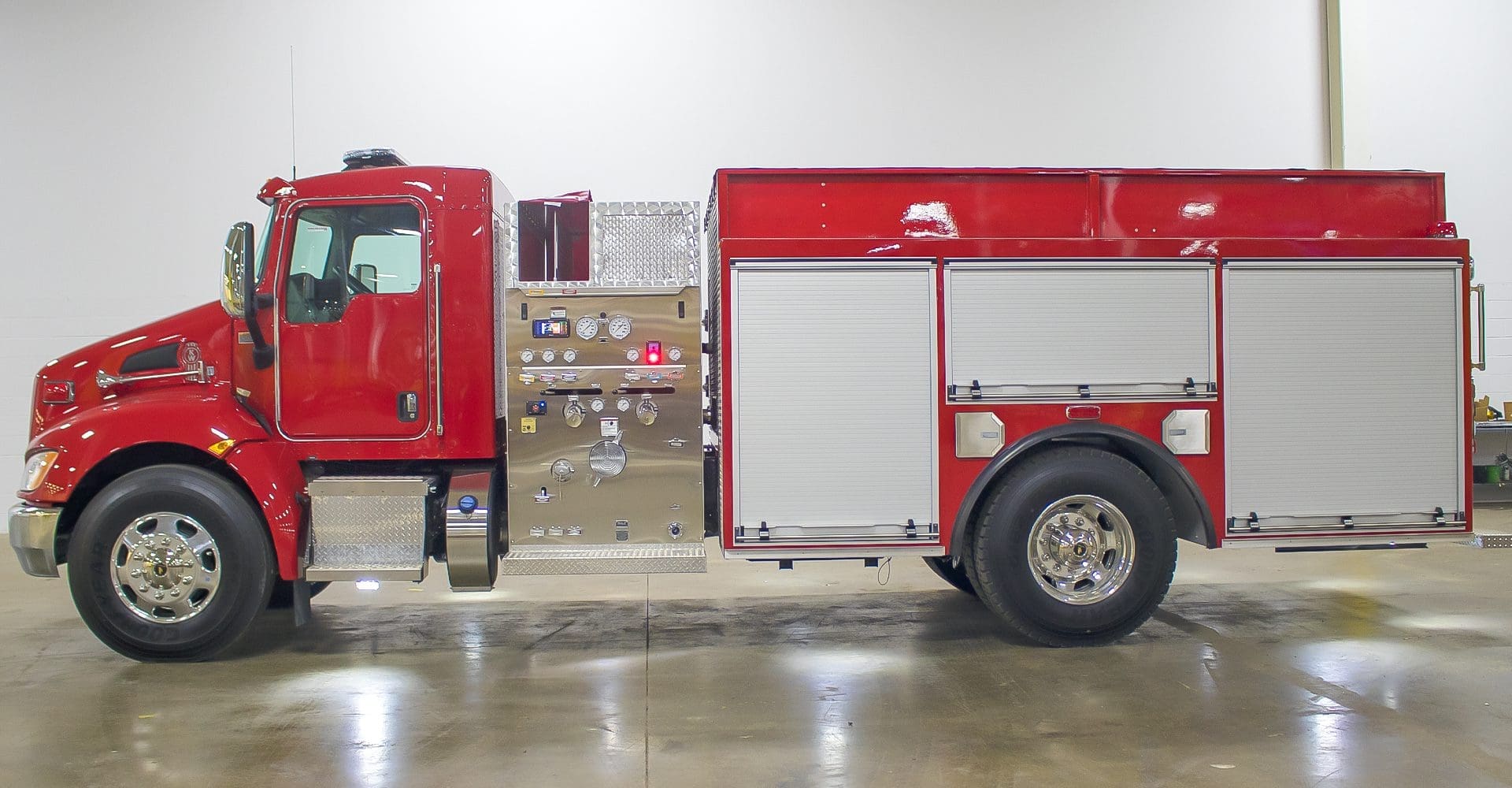 Industry Expertise
Fouts Bros. has developed a reputation as a premier apparatus provider for fire trucks and equipment over the years. You can rely on their fire trucks because of their extensive engineering and production experience that they've acquired over the last 65 years. They've introduced an industry-best Standardized Commercial Tanker and made it scalable and customizable to meet department needs.
Dependable & Affordable Vehicles
As a premier apparatus provider of affordable fire equipment, Fouts Bros. is committed to the dependability and affordability of their trucks. Their trucks are durable, affordable, and are even produced faster than the average brand. The company produces upwards of 7,500 quality-built trucks annually.
Faster Production Times
Fouts Bros. incorporates all departments in order to prepare for the build in a specification session before the trucks are committed to the production schedule. Purchase orders to delivery lead-time are typically 4-6 months for a standard build, making them one of the fastest producing companies in the industry. They've streamlined this process ensuring quality and timelines after years of testing, and listening to customers needs.
Specifications
Chassis
Kenworth (Standard)
International
Freightliner
Peterbilt
Body
Aluminum or Polymer body reduces weight, so more equipment can be taken to the scene.
Compartments
Hard Suction with Storage
Ladder Storage
Ladder Package
Pump
Darley
Hale
Waterous
Plumbing
Deck Gun Riser & Plumbing
Tank Size
1000-Gallon Poly Tank
Lighting
Whelen LED NFPA Lighting/Siren Package
Doors
Amdor Roll-Up Doors
Additional Features
Larger pumps—up to 1750 GPM
Crew Cab
Top Mount Pump Panel
Deck Gun
Rescue-Style Body
Flyer
Download