More Value & More Storage Space
The Quick Attack fire truck features a combination of options from the Fouts Bros. lineup. It is built like the mini rescue response vehicle yet has pumping capabilities as well. This apparatus is a versatile and adaptable option for first responders and fire departments when sending out a larger apparatus is simply not an option.
This fire truck is customizable, and you can choose from either a 9-foot or 11-foot body, which will ensure that you have the proper amount of storage for all of your equipment. This small but mighty fire truck is of great value and is sure to add loads of support to your department.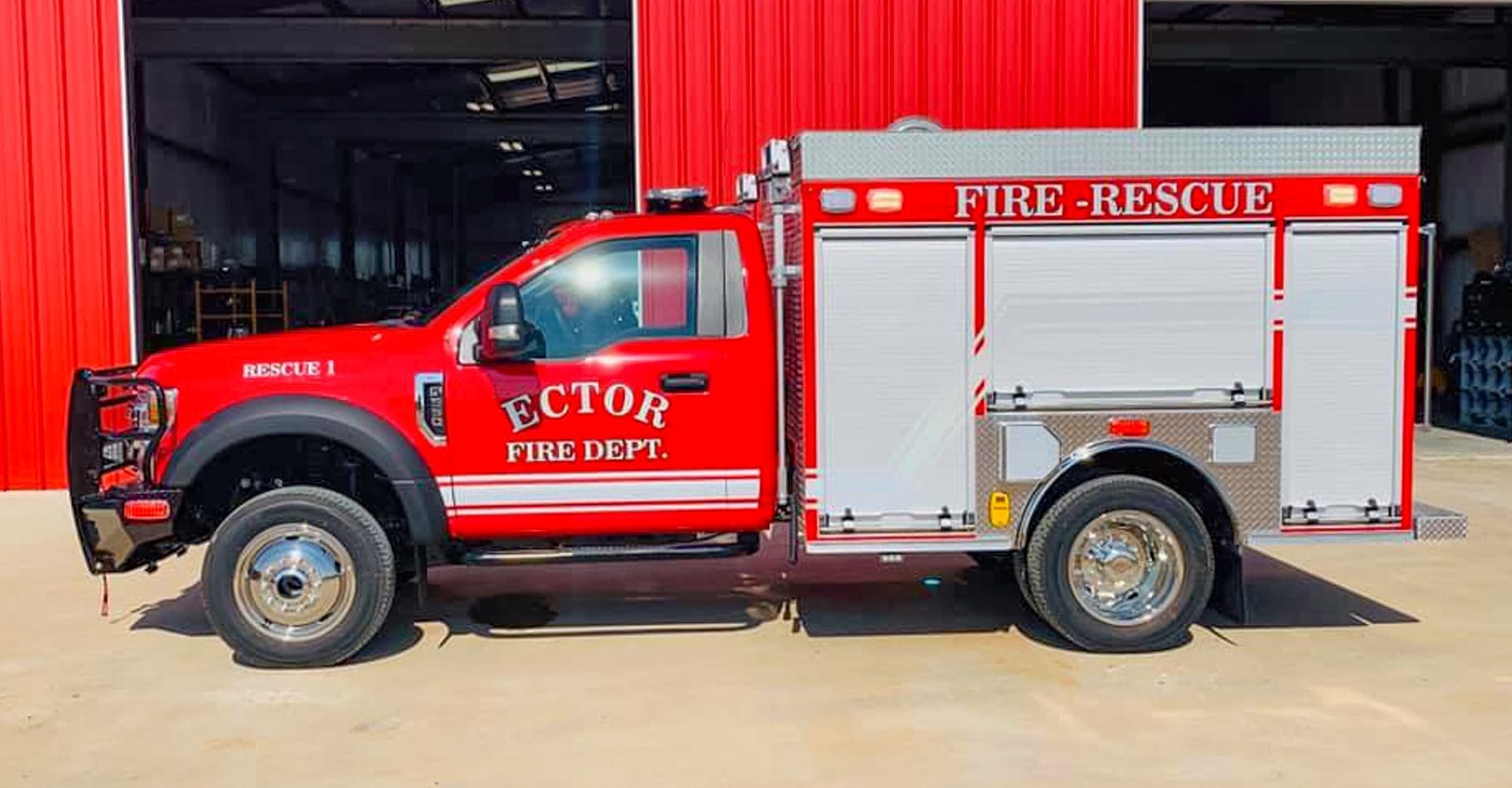 Outstanding Quality
For over 65 years Fouts Bros. has been delivering trucks. You can rely on their lineup of EMS vehicles and fire trucks because of their longstanding commitment to deliver customers a scalable, customizable truck that meets every client's specific needs. They've been attentive to their customers needs and they continue to offer a time-tested library of options to give you a variety of customizations to build the best apparatus for your needs. Their quality of service does not stop there, as they also deliver ease of operation, training, and maintenance.
Packed With Value
Fouts Bros. has created savings for all departments, no matter the size of your department or type of application through the combination of the base design and scalable platform. They also have several models available for immediate delivery. Fouts Bros. has years of experience in engineering some of the most high-quality fire trucks, and is committed to loading their vehicles with some of the best fire equipment brands in the country.
4-6 Month Production Process
Fouts Bros. has a streamlined production process which means that a typical purchase order to delivery lead-time are 4-6 months. At Bulldog Fire Apparatus, we want to ensure you receive the best quality service which is why we will work collaboratively with you and the apparatus manufacturer. This production process has been fine-tuned for most of their standard fire truck designs, so be sure to contact us if you are looking for an apparatus equipped with options and customizations that may require more lead time.
Specifications
Chassis
Cinder and Igniter up to 450hp
Inferno up to 600hp
Ultra up to 500hp
Body
108″ Aluminum Body
Compartments
Adjustable shelves, (1) Standard in each compartment
Vented Compartments
Transverse Compartment
Floor/Doors
Sweep-Out Floors
Roll-Up or Double Panned Hinged Doors
Pump
Darley
Hale
Waterous
Pump Controls
Side mount enclosed pump panels
Tank Size
300 Gallon (Standard)
150 Gallon
225 Gallon
400 Gallon
Custom Tank Sizes Available
Foam System
Starting at 20 gallons in any make
Warranty
10 Year Warranty (Standard)
Additional Features

SCBA Seating
Multiple Winch/ Brush Guard Combinations
Generators and Inverters Available
Scene Lighting
Enclosed Rear Compartment
1500-lb. Extendo Bed
Scene Lighting
SCBA bottle storage
Light Towers
Air Systems
Hydraulic Rescue Tools
Transverse Compartment
12,000 lb. winch with brush guard