Get More When You Need More: Rear Mount Pumper
Here at Bulldog Fire Apparatus, we aim to meet our customers' every need by carrying a wide variety of emergency vehicles. The rear mount pumpers from KME are no exception. Available in both a pumper and rescue style configuration with formed body design for maximum compartment space and greater flexibility, these trucks come in 3/16″ aluminum or stainless steel. Known as one of the most custom units available to the fire service, the rear mount pumper from KME includes standard body trim materials designed for rugged use and durability over the life of the vehicle. To further enhance the lifetime of the apparatus, all 12v DC wiring is installed using protective loom, while 110/220v wiring is encased in a liquid tight conduit to prevent chafing.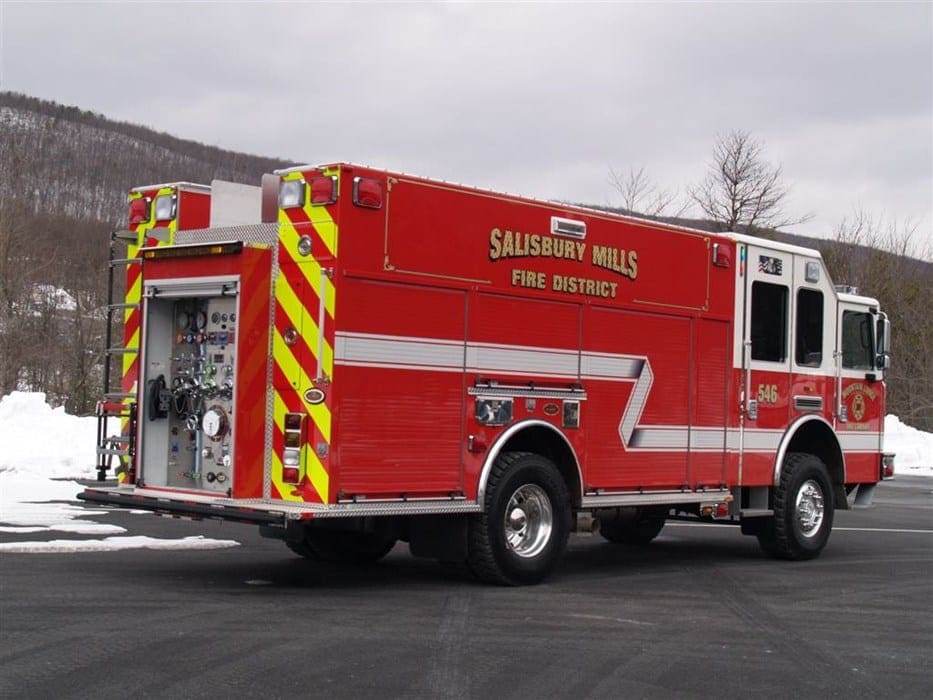 A Variety of Panel Options
A top design consideration for these rear mount pumpers was operator safety. In all 3 pump panel positions, operators are out of harm's way with increased vision at the scene. Positions include the driver's side, officer's side and a true rear mount. Pressurized intakes and discharges can be removed from the operator's area on all KME rear-mounted pump fire trucks, creating a hazard free area.
Intelligent Design
The bodies on KME rear mount pumper fire trucks include plenty of equipment storage capacity with front transverse compartments and option body roof compartments. The units feature multiple pump options for departments to choose from with tank sizes ranging from 300 gallons to over 1,000 gallons.
Custom Body Storage
Looking to double your compartment storage space? KME's innovative body design does just that, while utilizing a similar wheelbase and turning radius to traditional side mount pumpers. Now you can carry all of the equipment needed for an emergency and maneuver tight streets and highways at the same time!