Heavy Duty Durability Off-Road: Quick Attack Wildland
Serving as the backbone of KME's wildland fleet, the Quick Attack or Patrol wildland apparatus are quick and nimble. These units are designed to take the fight to any fire, no matter where it is. If it's everyday response your fire service is looking to address, these fire trucks can be configured for light rescue and nuisance fires as well. No matter what terrain you're covering, a Wildland Quick Attack unit will be ready to serve you!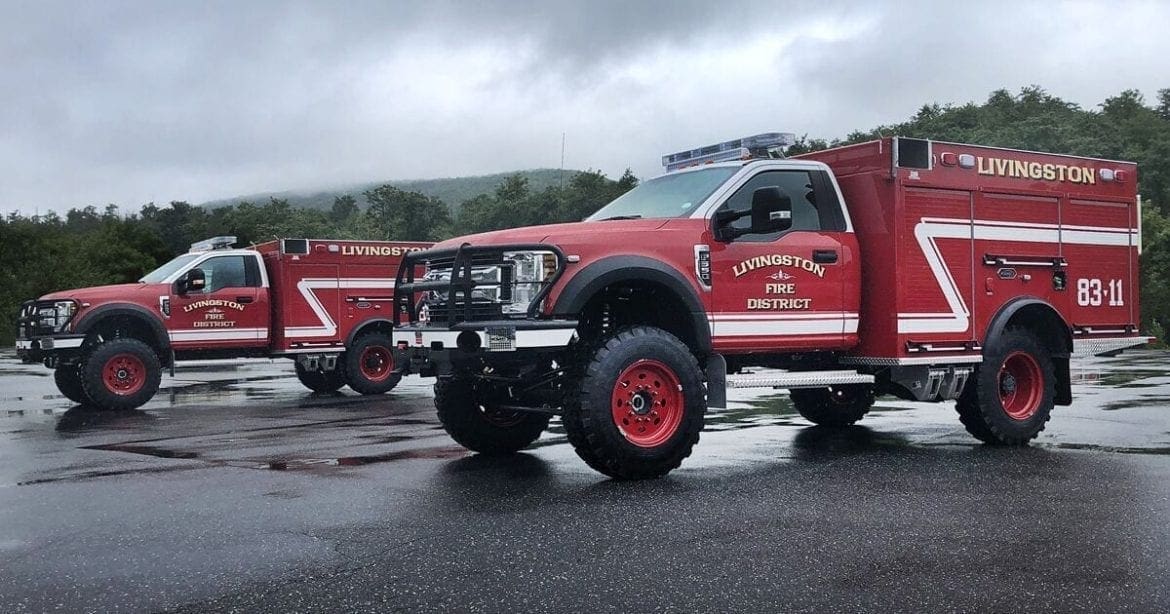 Recognized Performance
Anyone who fights wildland fires for a living knows that the truck they serve in must be designed from the ground up for these special kind of missions; it's not good enough to slap a 4×4 chassis on an on-road design and call it a Wildland unit. KME goes above and beyond, developing packages that meet the requirements of some of the premier wildland firefighting agencies. These include packages that meet the Forest Service's model 643U specifications and The Bureau of Land Management's model 662 / 664 specifications. Experts at Bulldog and KME will work with you to leverage all of their collective expertise to design the perfect wildland fire apparatus to suit your needs.
Heavy Duty Body Construction
The engineers at KME take into strong consideration the stresses than an off-road environment put on a body that most structural engines will never see. All of their wildland designs take this into account by featuring items such as heavy duty subframes and springer mounts. They also understand that oftentimes wildland units sacrifice other features you want and need. Focused on giving you everything you love in your larger trucks, KME works thoughtfully to include maximized storage space, sweep out compartments, flush or roll-up doors and wheel-well storage.
True Pump-And-Roll
Guaranteed to hit the fire under all conditions, this unit includes an auxiliary pump that will perform at a consistent level regardless of the speed of the chassis with the use of a hose reel, forestry line, or a remote controlled turret. Pump engines can be supplied in gasoline driven variants with up to 20 horsepower from several reputable manufacturers, or in diesel driven variants of 26 of 60 hp allowing flows up to 250 gpm at 150 psi. The fuel can be supplied by a separate tank, or by the chassis fuel tank itself. These options ensure you always have pumping power.
Features Included:
Safety and Reliability Built in Every Unit
Designed to Provide the Lowest Center of Gravity
Custom Designs to Meet Every Quick Attack Response Requirement
Painted Aluminum, Tread Plate Bodies, or Compartments Available
Chassis Options Include Brush Guards, Winches, Lift Kits and Side Steps
Departure Angle Features
Side and Rear Receivers for Portable Winches
On-Site Tilt Table Testing Available to Verify a Safe Overall Design