Multi-Purpose Vehicle: Challenger™ Pumper
We carry a full line of program pumpers through KME to suit every budget. Featuring a variety of body styles, the KME Challenger™ will allow you to choose from a wide range of commercial or custom chassis. These fire apparatus feature plenty of options to customize discharges, panels, generators, light towers, dumps and more!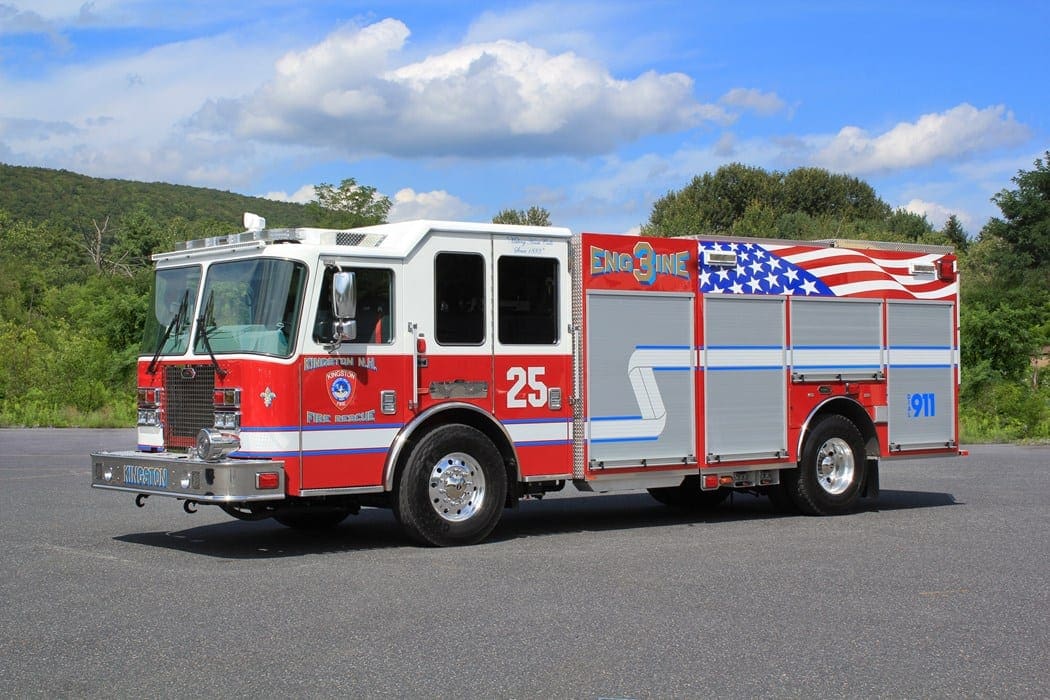 4 Body Styles Suit Every Need
The KME Challenger™ pumper is available in 4 body styles. Each of these styles provides a foundation for significant customization of lighting, dumps, bumper extensions and more. The fire apparatus specialists at Bulldog will work with you and KME engineers to select the perfect body style to fit your needs. Choose from: the Recessed Step (RS), the Flush Back (FB), the Wide Body (WB), and Low Hosebed (LH).
Rescue Pumper Configurations
Strategically designed to accommodate all of the equipment carried on a rescue pumper, the Challenger™ will ensure your fire fighters are ready to tackle any job. The 29″ deep compartments offer more than enough space for hydraulic reels, power units, extrication tools, air systems and a full range of cribbing and shoring materials.
Common Sense Plumbing
KME pumpers are designed with usability in mind. Pump panels are available in top or side mount configuration, with controls located in convenient positions. Valve controls are in line with the respective gauge and placed in an ergonomic position promoting simple operation. Crosslays on the Challenger™ come in a standard low, easy-to-load position, at an industry-leading height of 64″ from the ground.
Features Included:
Premium Features at an Affordable Price
Maximum Equipment Storage Capability
Ergonomic Pump Panel Area, Either Side or Top Mount
Lowered Pre-Connects Standard at 64″ to the Ground
Comprehensive Options List Including Enclosed Pump Panel
94″ Wide Hose Bed Area with Optional Hose Bed Covers
Lowered Hose Bed Options
Maximum Fender Storage Capability