Type III Ambulances Built for Durability and Safety
Osage Ambulances offers two Type III ambulances: the Warrior and the Super Warrior. These offerings mirror their Type I Ambulance offerings, but Type III Ambulances are mounted on the cut-a-way chassis of a van instead of a truck. Osage Type III ambulances are offered on a Ford or Chevrolet chassis with customization options to meet the needs of your department!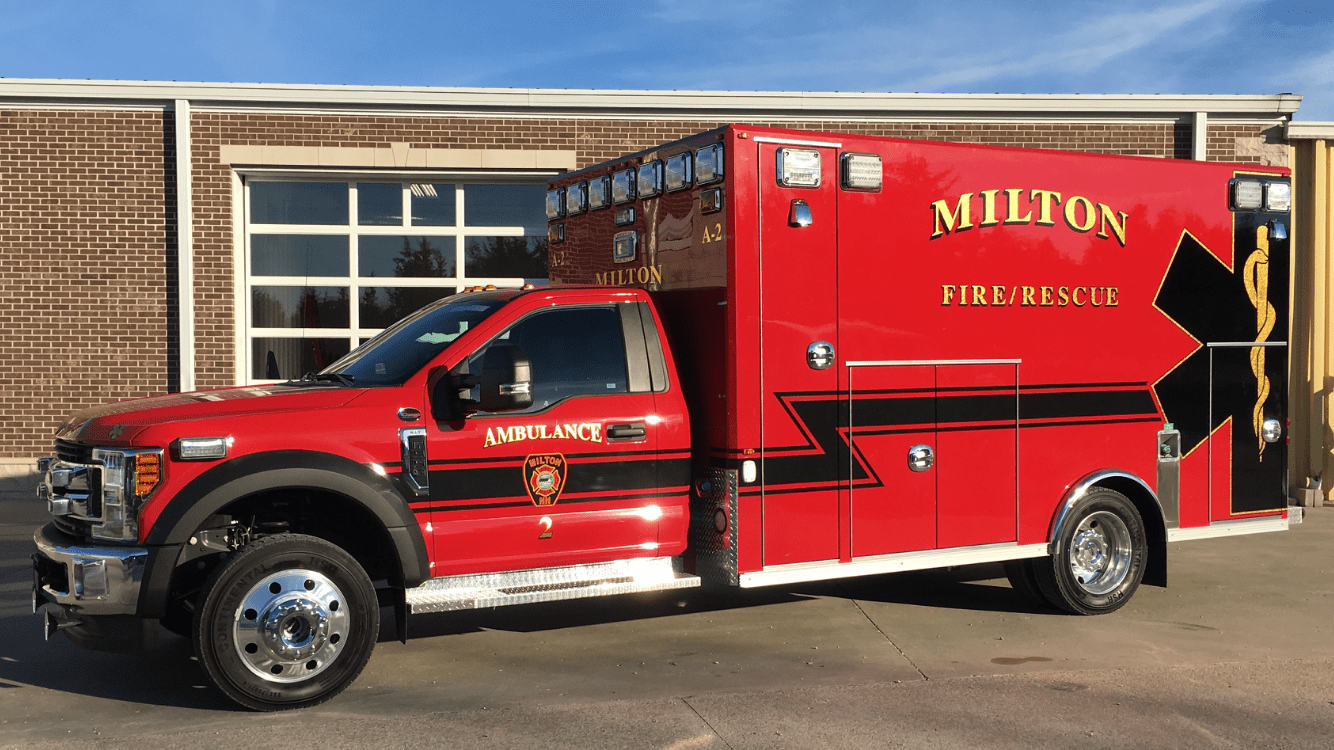 Osage Type III Ambulance Models
Warrior Type III Ambulance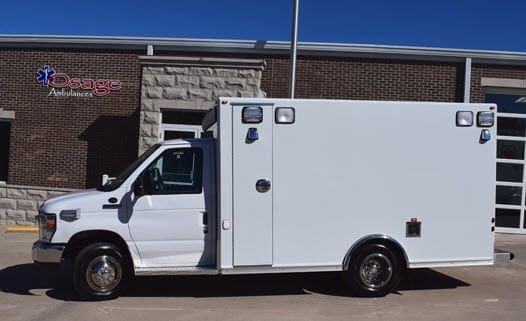 Osage's Warrior Type III Ambulance is offered on a Ford E-350 or Chevy G-3500 chassis and comes with Osage's standard features, including seamless body construction, squad bench and EMT seat, adjustable and fixed shelves in ALS, Ferno cot fastener, and many more! The Warrior can also be configured as a "mini-mod" on a Mercedes 350 chassis! The Warrior Type III ambulances start at 148″ in length and include full customization options.
Super Warrior Type III Ambulance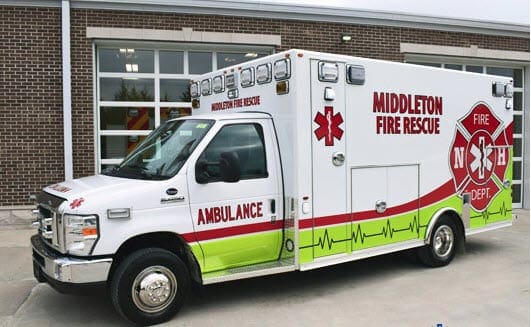 Osage's Super Warrior Type III Ambulance is the largest Type III ambulance that Osage offers, providing ample space for your crew. The Super Warrior Type III ambulance is available on a Ford E-450 or Chevy G-4500 chassis and includes a variety of standard features. Like other Osage models, the Super Warrior includes compartments that can be locked in order to dispose of sharps and to keep drugs safe. Both chassis options are rated for more than 14,000 pounds in weight and include 51″ of aisle space. The Super Warrior Type III ambulance is Osage's most popular unit!
Osage Type III Model Specifications
Ford E-350 Gas
Chevy G-3500
Mercedes Sprinter 3500
Wheel Base
(w/ Dual Rear Wheel)
138″
139″
144″
GVWR
11,500 lbs
12,300 lbs
11,030 lbs
Engine
6.8 L EFI Triton V10 Gas
6.0 L Vortec Gas V-8 w/ Block Heater
Bluetec SCR Diesel
Transmission
5-Speed Electronic w/ Overdrive
6-Speed Automatic
5-Speed Electronic w/ Overdrive
Drive Type
4×2
4×2
4×2
Module Dimensions
148″ L x 83″ H x 94″ W
148″ L x 83″ H x 94″ W
144″ L x 89.5″ H x 86″ W
Interior Headroom
68″
68″
66″
Aisle Width
49″
49″
46″
Drawings
Download
Download
Download
Features
Download
Download
Download
Ford E-450 Gas
Chevy G-4500
Wheel Base
(w/ Dual Rear Wheel)
158″
159″
GVWR
14,500 lbs
14,200 lbs
Engine
6.8 L EFI Triton V10 Gas
6.0 L Vortec Gas V-8 Engine w/ Block Heater
Transmission
5-Speed Electronic w/ Overdrive
6-Speed Automatic
Drive Type
4×2 or 4×4
4×2
Module Dimensions
168″ L x 87″ H x 96″ W
168″ L x 87″ H x 96″ W
Interior Headroom
72″
72″
Aisle Width
51″
51″
Drawings
Download
Download
Features
Download
Download