THE BRUSH BREAKER Fire Truck from Bulldog Fire Apparatus
Since 1933, Bulldog Fire Apparatus has been known as the home of the original brush fire truck – the Brush Breaker. Designed to maneuver where other fire trucks just cannot go, these specialty units will take on narrow roads, fields, swampy areas, trees, or even tight urban locales to get the job done. In the New England region, the Brush Breaker is often used in thick brush, sand and other rugged terrain to knock things down and create a barrier for containing fires. It is "the Hulk of fire trucks." Bulldog Fire Apparatus builds their units according to Wildland DOT standards.
Materials Make a Difference
The Brush Breaker is manufactured using galvannealed steel. This is an extra tight coat of galvanizing metal (zinc) applied to a soft steel sheet, after which the sheet is passed through an oven at about 1200° F to increase strength. This material will stand up to the beating these units will take in the field, tackling trees and other wildlife to get to the fire. In fact, these brush fire trucks are capable of knocking over a 19″ oak tree and rolling over it!
Serious Piping for a Serious Fire Truck
Over the years, many other manufacturers have tried to duplicate the Brush Breaker. At Bulldog, we believe our use of heavy duty materials and attention to hand craftsmanship makes our brush fire trucks stand apart from the rest. We use stronger piping than other manufacturers and use our full metal bending capabilities in-house to bend the pipe to our standards. Depending upon the chassis you select, the pipe will be molded to accommodate it.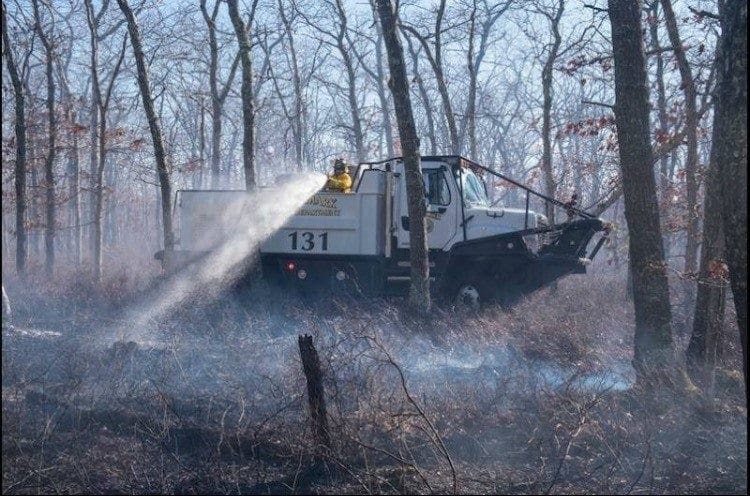 Choose Your Commercial Chassis
Due to the crew size often transported in these specialty fire units, the Brush Breaker can be built on a commercial chassis from MACK, Sterling, International, Kenworth or Freightliner. The sales and engineering experts at Bulldog Fire Apparatus will ensure you select the right chassis to meet your needs for your next brush fire truck.
Built to Last
Every Brush Breaker comes with our standard 1 year warranty. If your department requires something different, we can work one-on-one with you to accommodate your needs. These brush fire trucks are extremely durable, lasting well beyond their expected life of service. In 2009, we replaced a 1970 unit that stayed in service the entire time.