TANKERS from Bulldog Fire Apparatus
At Bulldog Fire Apparatus, we specialize in unique, custom tankers that aren't available through larger manufacturers like KME fire apparatus. Our tankers are often built using plastic; unlike other materials, plastic will not rust and it lasts forever. We also build Brush Breaker Tankers that supply water to other brush trucks in the field. All of our tankers are built to NFPA standards and come with a standard 1 year warranty.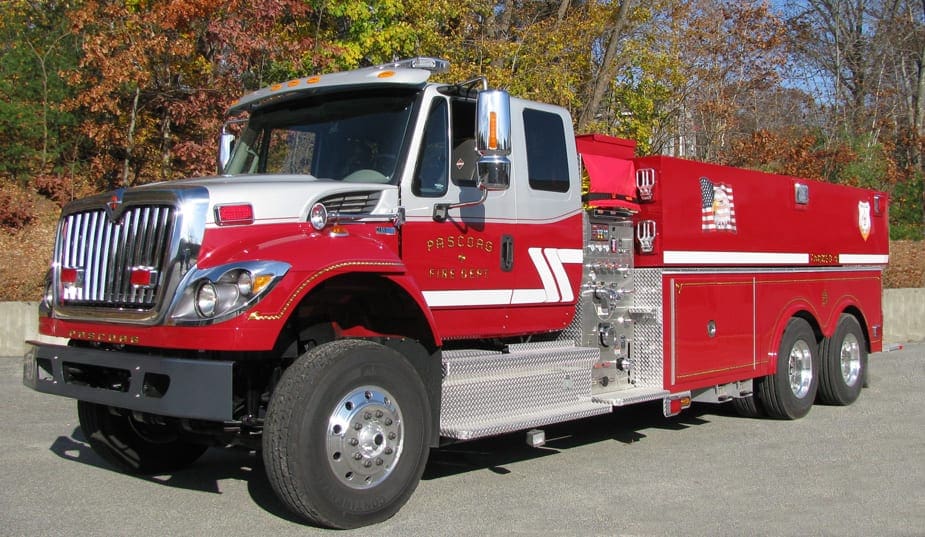 Designing A Custom Tanker with Bulldog
At Bulldog Fire Apparatus, we will help you design and build the perfect custom tanker fire truck to suit your department's needs. We start by discussing your wish list and must-haves, all while explaining additional features and considerations that will help your department operate more efficiently. Prior to moving a tanker into production, you are presented with a set of drawings and specifications to approve or modify to ensure you get exactly what you're looking for. Our open line of communication throughout the design and build process will keep you informed and help us better manage your expectations. Additionally, throughout the 220-270 day process, we hope to get to know you on a personal level and establish a solid foundation for a lasting working relationship.
Looking for Water?
Over the years, we've found that rural municipalities often have the greatest need for our custom tankers. In a town without hydrants or coverage areas where water isn't easily accessed, having a tanker to supply water for a pumper or aerial is critical. It's even more important to ensure that the unit is custom designed to meet your current and future needs, as well as your budget, to stand the test of time.
Our custom tankers can hold anywhere from 1500 to 3000 to 5000 gallons of water. Based on your department's needs, we will determine the best option to help you serve your community. We offer side dumps and rear dumps on our units. Dumps are also available on either side of the fire truck.
Pick Your Platform
As with our Brush Breaker fire trucks, we do not offer our tankers on custom-built chassis. Instead, customers can choose from a commercial chassis option by MACK, Sterling, International, Kenworth or Freightliner. Options include 4 x 4 models. We can also do a short wheelbase.