Configured for Multi-Response Needs: Dry Side Tanker
Some departments need the full features and benefits of a front line pumper, along with the large water supply of a tanker. The KME Dry side tanker combines both of these demands on a single unit, while maintaining the high level of safety that you expect. The Dry Side tanker is available on any of KME's custom chassis lines, or any commercial chassis available for the fire market.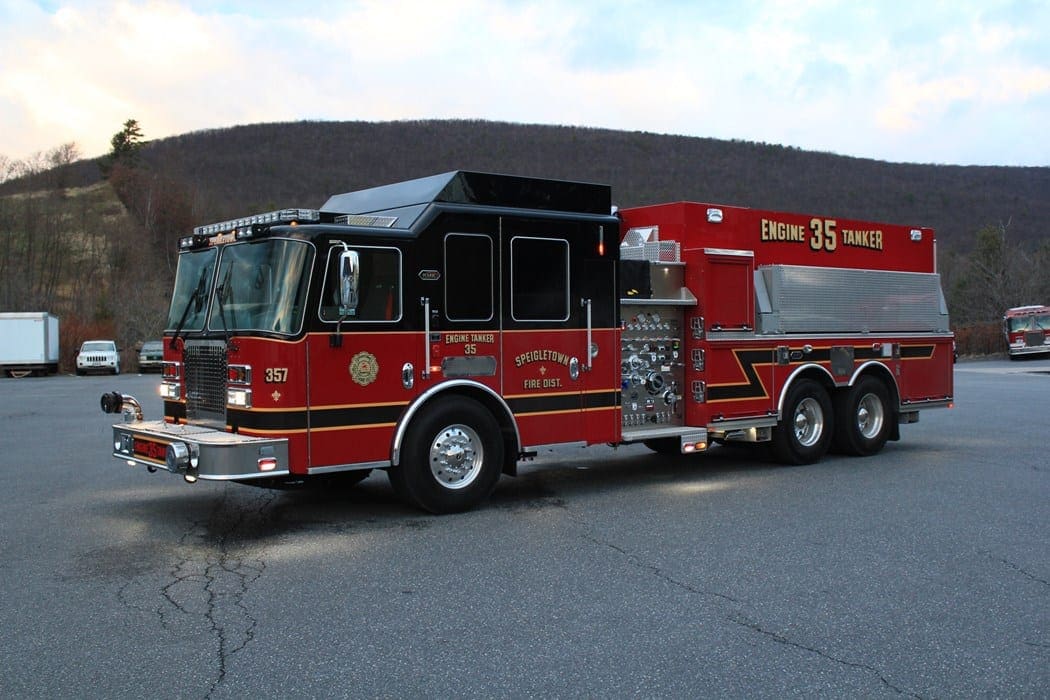 Body Configuration
The KME Dry Side tanker is customizable with hundreds of configurations to meet your departments specific needs. Dump valves are available in round or square style, located at the rear and/or on the side of the apparatus. Side positions can be customized to the area forward of the rear axle(s), rearward of the rear axle(s), or between the tandem axles.
Tank Capacity
KME Custom engineers each water tank to fit into the body of the tightest possible space. This customization eliminates wasted space while providing a safer apparatus with a lower center of gravity. Single axle Dry Side tankers are available with up to 2000 gallons of water, while tandem axle units can carry up to 4000 gallons of water.
Features Included:
Custom Configurations with Tank Capacities up to 4,000 Gallons
Optimum Weight Distribution on Custom or Commercial Chassis
Low Center of Gravity Tank Design
Maximum Equipment Storage Available
Low Travel Height, Even with Large Hose Load Requirements
Multiple Dump Valve Options
The "Safest" Tanker Attributes Available