Is your fire apparatus 10 years or older? Does your drive train system have leaks or does the apparatus body showing signs of electrolysis? If your fire truck body is structurally sound, then refurbishment is a definite option for your department instead of buying a brand new apparatus to replace it. As a dealer and manufacturer, Bulldog Fire & Emergency Apparatus has extensive service capabilities for any fire truck refurbishment project you might have!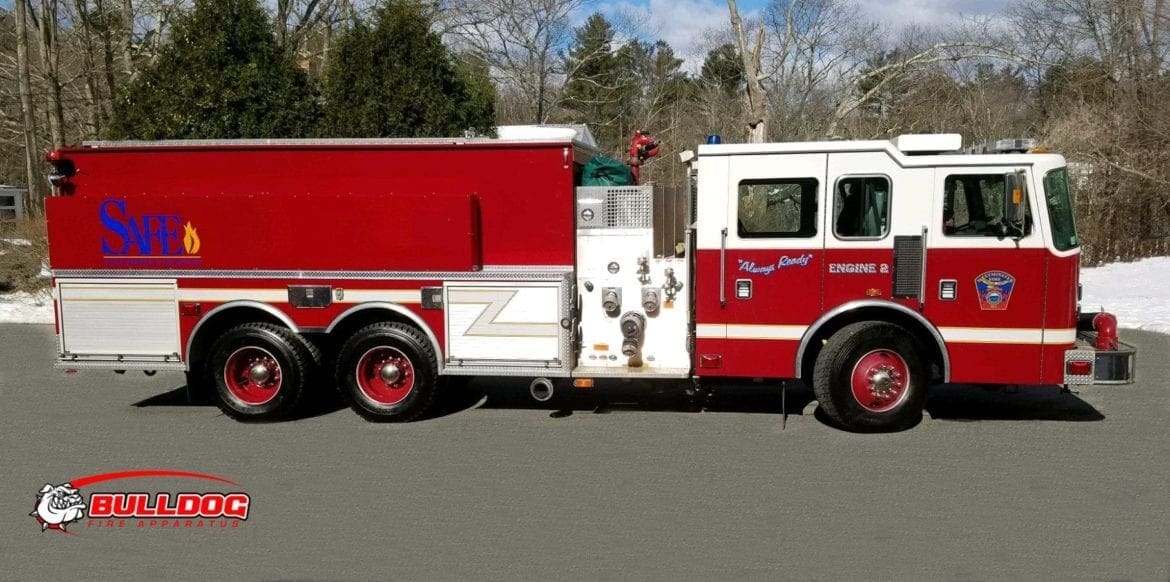 What to Expect:
Inspection of the truck/meeting with department to determine the scope of the project
Written proposal and quotation for customer approval
Final inspection by our technicians upon arrival for any additional repairs needed beyond the anticipated repairs. Anything additional would be presented to the department for consideration while the truck is at our facility.
Items most commonly addressed during a refurbishment:
Cab & body refinishing
Corrosion repair
Refinishing of compartments
Power wash chassis and repaint for corrosion protection
Rim refinishing
LED lighting conversions and equipment upgrades
Paint
Before and After Project Galleries
Before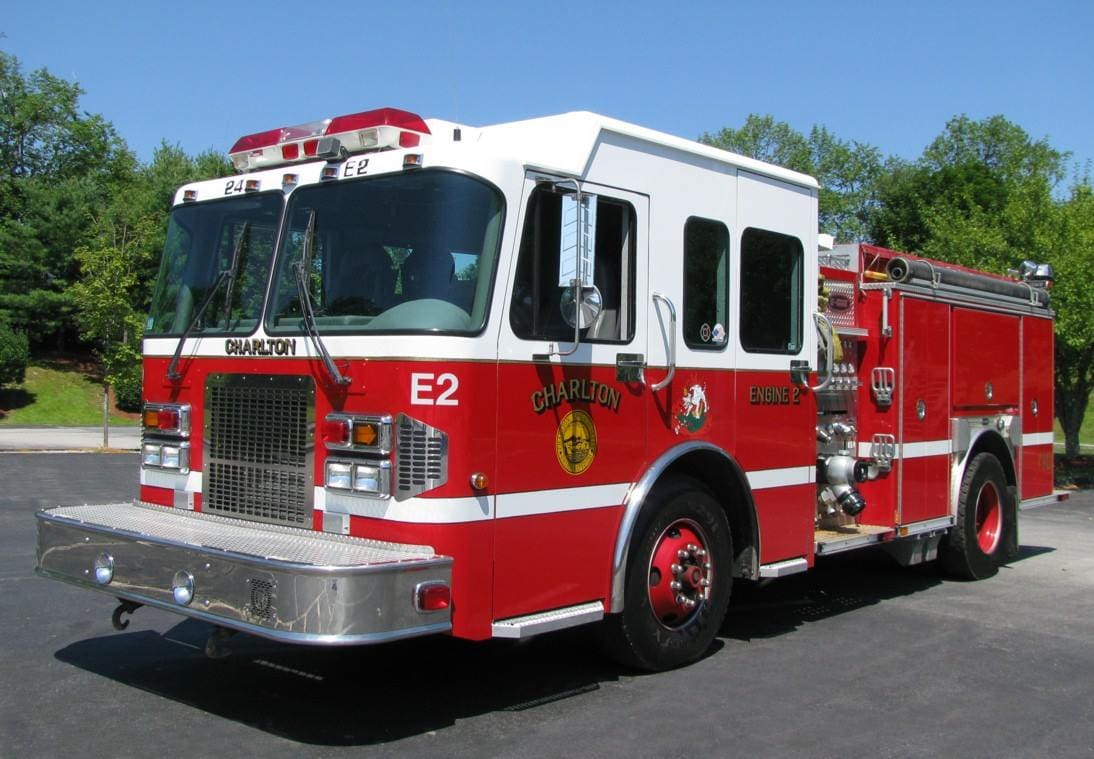 After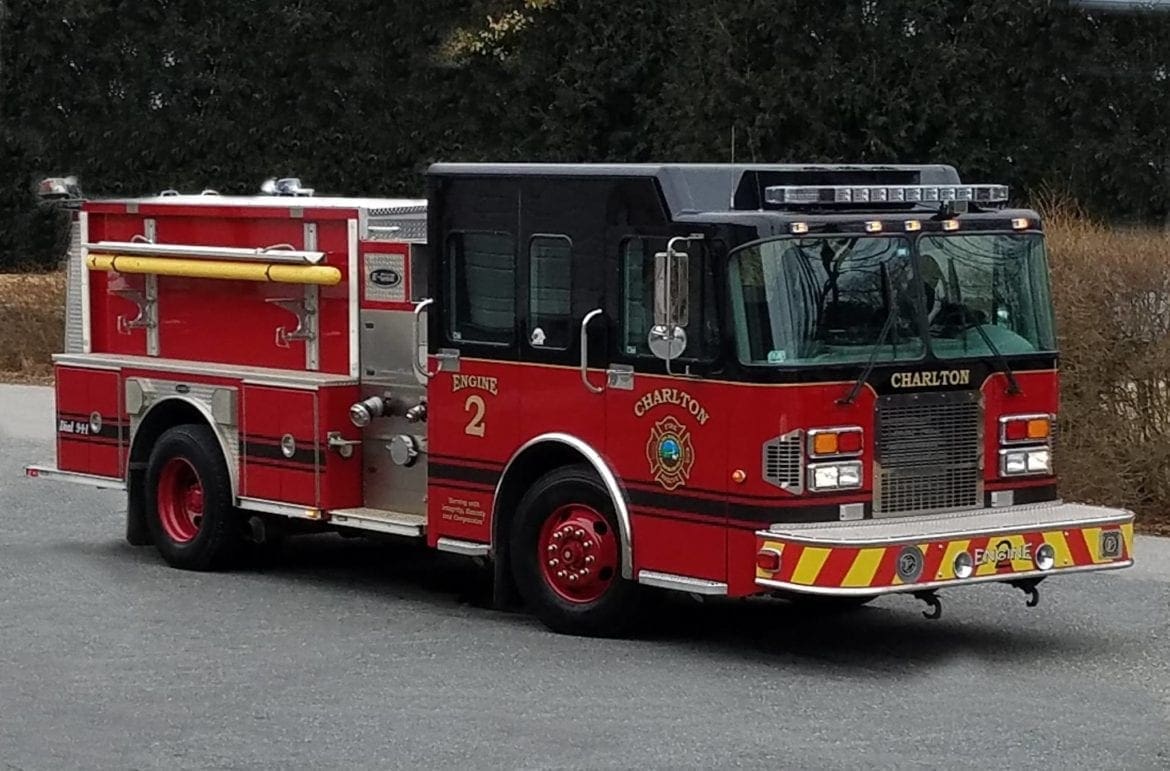 Before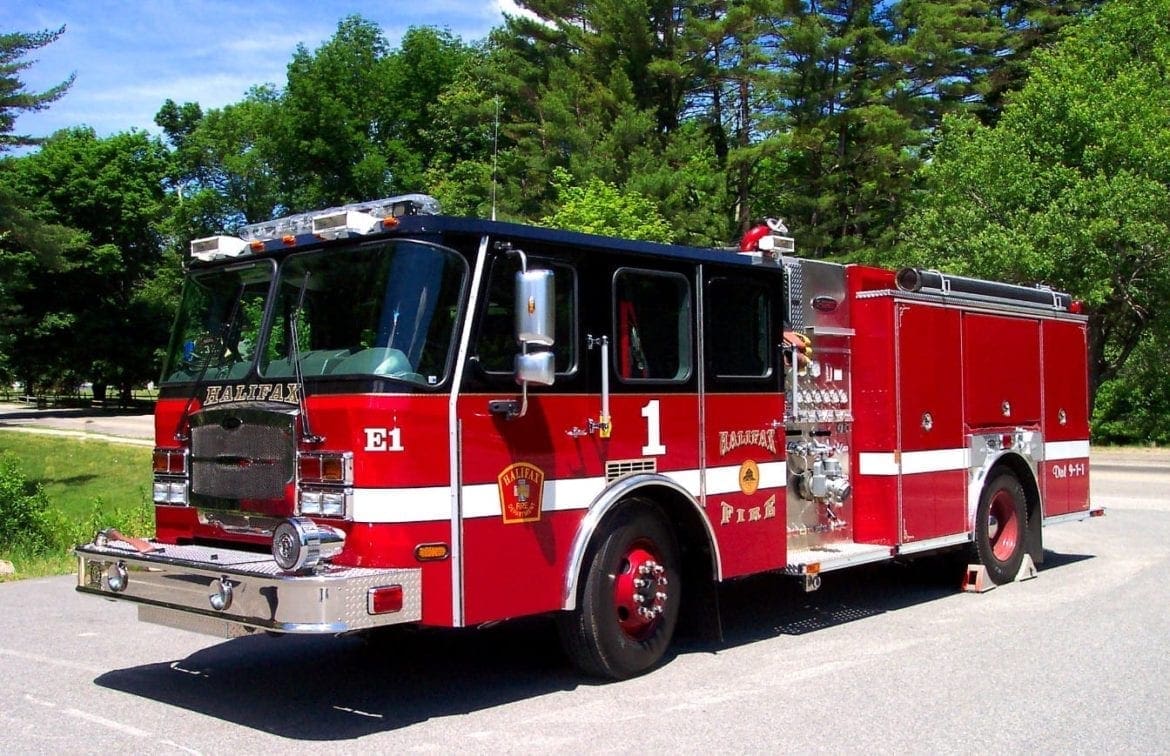 After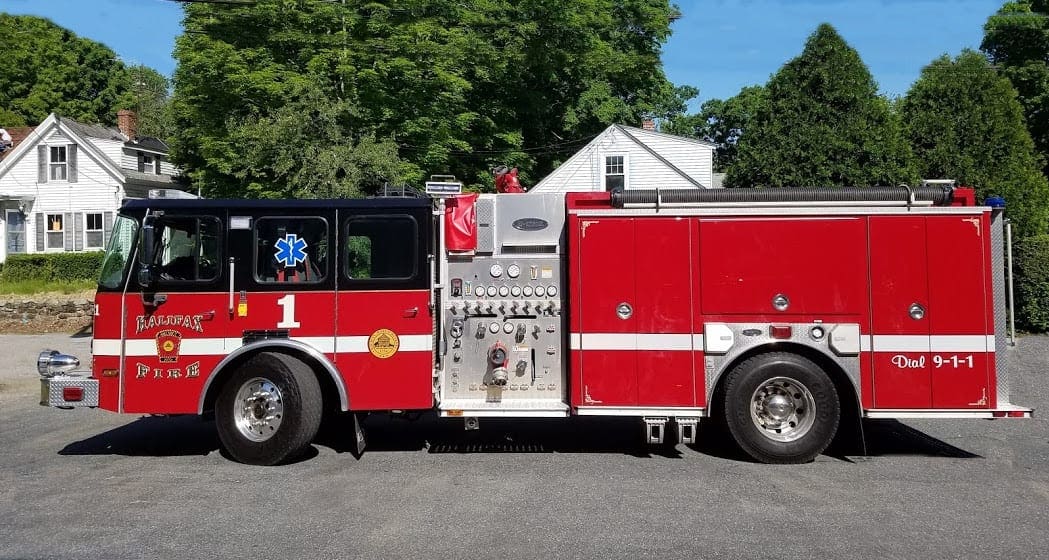 Before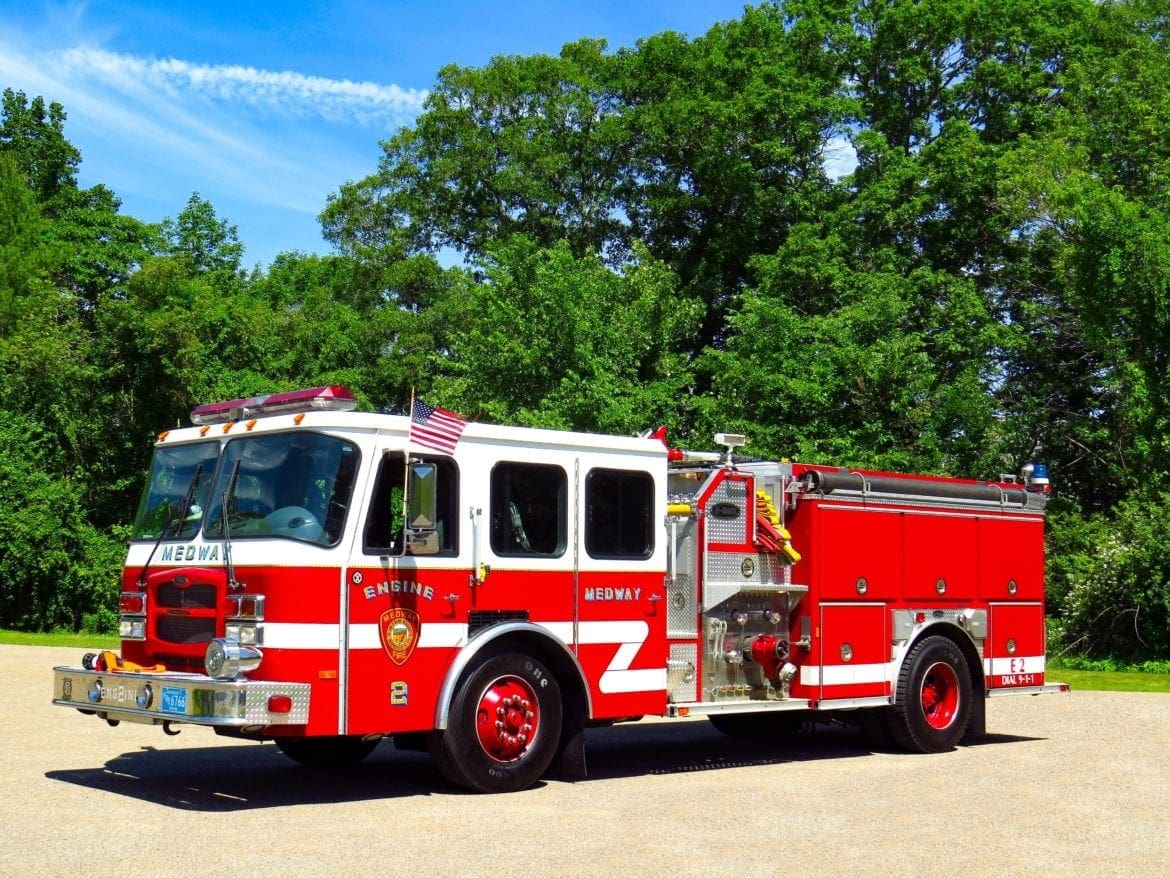 After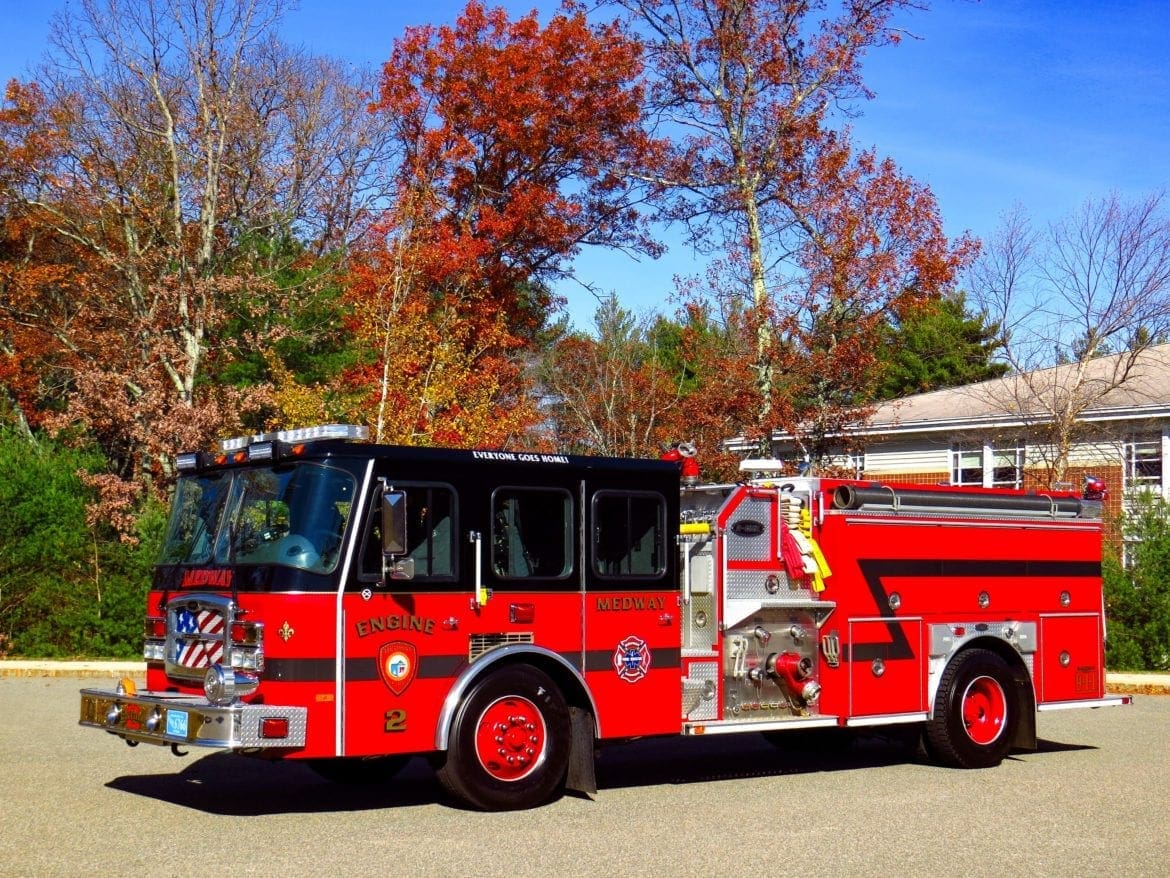 Before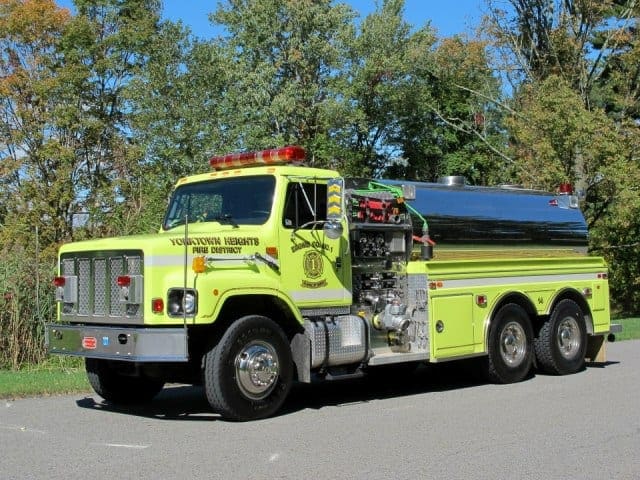 After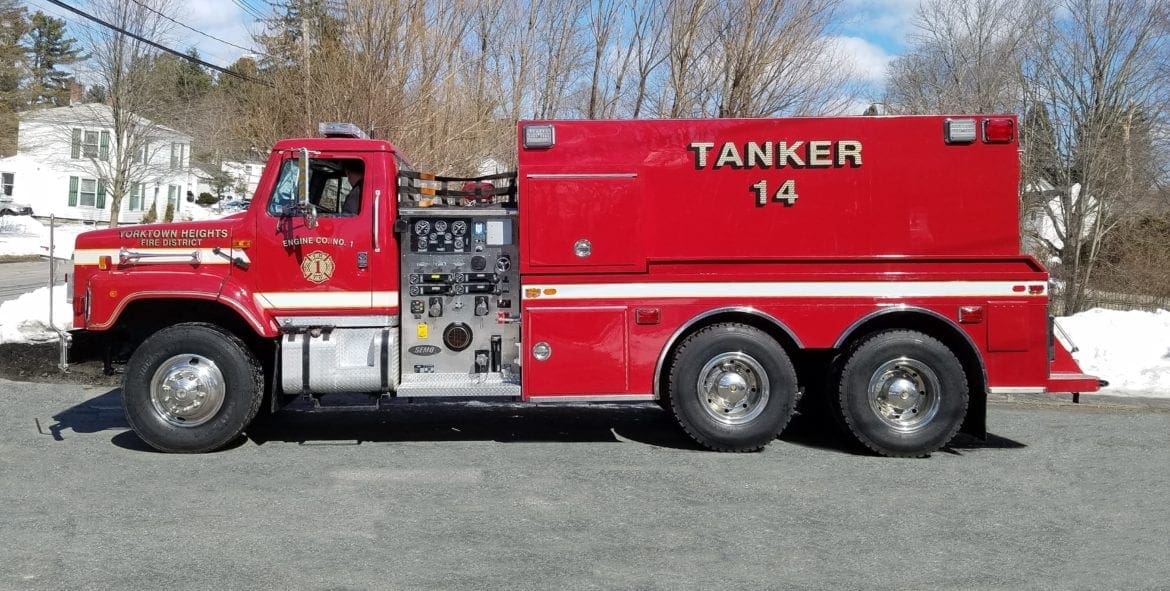 If you're looking for a full-service shop in the New England and eastern NY region, you've found us!
For our refurbishment service, our skilled technicians will take your older apparatus and recondition/restore it to a like-new working order. Trust our experienced staff members to mechanically check through the engine, transmission, and suspension to confirm everything is working properly and to repair areas that need it. You will also have the opportunity to look into options for improving or enhancing your current apparatus with things like foam systems, LED lighting, and roll-up doors. With all mechanical issues and add-on features taken care of, we apply the finishing touches on the appearance of your apparatus and usually strip it down and repaint it. This can all be done for a fraction of the cost of a new apparatus and will extend your current fire truck's service life!
For in-shop work, everything is done out of our three service facilities. Our Massachusetts location features a 25,300 square foot, state-of-the-art facility located at 17 Winter Street in Woodville, MA. Our Connecticut shop, located on 86 Stockhouse Road in Bozrah, includes a 10,000 square foot facility with 5 service bays and the capability to house 10 vehicles. Our newest facility located at 68 Sicker Road in Latham, NY, is 20,000 square feet and 8 indoor repair bays. To learn more about our service shops, check out our facility page.
Our service facilities are open from 7:00 am to 4:00 pm EST, Monday through Friday. Emergency service is also available on request. Please contact us at 888-515-5145 (MA) 888-725-3215 (CT) or 888-725-4945 (NY) for more information.
PUMPER REFURBISHMENT PACKAGES
Give your fire truck a second life at a fraction of the cost with a refurbishment package from Bulldog Fire!
SCROLL TO RIGHT TO SEE MORE PACKAGE OPTIONS >>
| | | | |
| --- | --- | --- | --- |
| Services | Mechanical Refurb – $100k | Mechanical + Paint Refurb – $200k | The Bulldog Refurb – $290k |
| 150 Point Inspection | ✔ | ✔ | ✔ |
| Engine Remanufacture | ✔ | ✔ | ✔ |
| Fuel System Overhaul | ✔ | ✔ | ✔ |
| Transmission | Dyno | Dyno | Remanufactured |
| Cooling Package Overhaul | ✔ | ✔ | ✔ |
| Brake Overhaul | ✔ | ✔ | ✔ |
| Fire Pump & Repair Certification (Waterous, Hale & Darley) | ✔ | ✔ | ✔ + New Impeller Assembly |
| Intake/Discharge Valve Overhaul | ✔ | ✔ | ✔ |
| LED Lighting (Whelen, Code-3, Federal) | New Lenses | New Emergency, DOT | New Emergency, DOT, Scene |
| Upgrade Scene Lighting ( FRC, HVIZ, Whelen, Code 3 ) | – | – | – |
| Electrical Inspection & Repair | ✔ | ✔ | ✔ |
| Lettering: Vinyl, Real Gold Leaf (Priced per truck) | Door Decals, Lettering | All Decals, Lettering, Striping | All Silver + Chevrons, Labels |
| Power Washed (Heated) & Detailed | ✔ | ✔ | ✔ |
| Primer | Rebuild Primer | Rebuild Primer | New Oil Less Primer |
| Air Conditioning | – | A/C Lines, Compressor, Dryer | All Silver + Condensor |
| Spring Suspension & Overhaul | – | ✔ | ✔ |
| Driveline Overhaul | – | ✔ | ✔ |
| Frame Rail Descaling | – | ✔ | ✔ |
| CrossMember Replacement | – | – | ✔ |
| Frame Rail Replacement | – | – | ✔ |
| Undercarriage Oil Treatment | – | – | ✔ |
| Polish All Metal | – | ✔ | ✔ |
| Paint Job (Sikken, PPG, Dupont Premium Paint) | – | Exterior | Exterior, Interior, Comps, Frame, Pump |
| Cab Hardware | – | Cab Hardware Repair | All Silver + New Switches |
| Water Tank Removal & Suspension | – | ✔ | ✔ |
| Safety Upgrades | – | ✔ | ✔ |
| Reupholstery & Flooring | – | Reupholster Seats | Complete Interior, New Flooring |
| New Seats | – | – | ✔ |
| Axle Overhaul | – | – | ✔ |
| Steering Overhaul | – | – | ✔ |
| Exhaust Overhaul | – | – | ✔ |
| New Discharge Gauges | – | – | ✔ |
| One year Warranty | ✔ | ✔ | ✔ |
| Much More! (Ask for a Detailed Proposal) | ✔ | ✔ | ✔ |