#1 Choice of First Responders
The Fouts FOUR fire truck is the first of its kind in the industry and is engineered to be the best First Out Utility Rescue. This fire truck features a lightweight aluminum body that allows your crew to carry more equipment and rescue tools. It is full of versatile features that can help your team respond to the wide variety of emergency calls required by today's Fire, Rescue, and EMS professionals.
It has a multipurpose call capacity and can operate in various conditions, from high-density tight traffic areas to rural brush fires. It is versatile and can function well with a smaller crew while maintaining the ability to perform multiple tasks. Help keep department maintenance costs low with this apparatus by dispatching this truck on calls that don't require your big rigs, which helps to reduce maintenance and wear-and-tear on large fire trucks.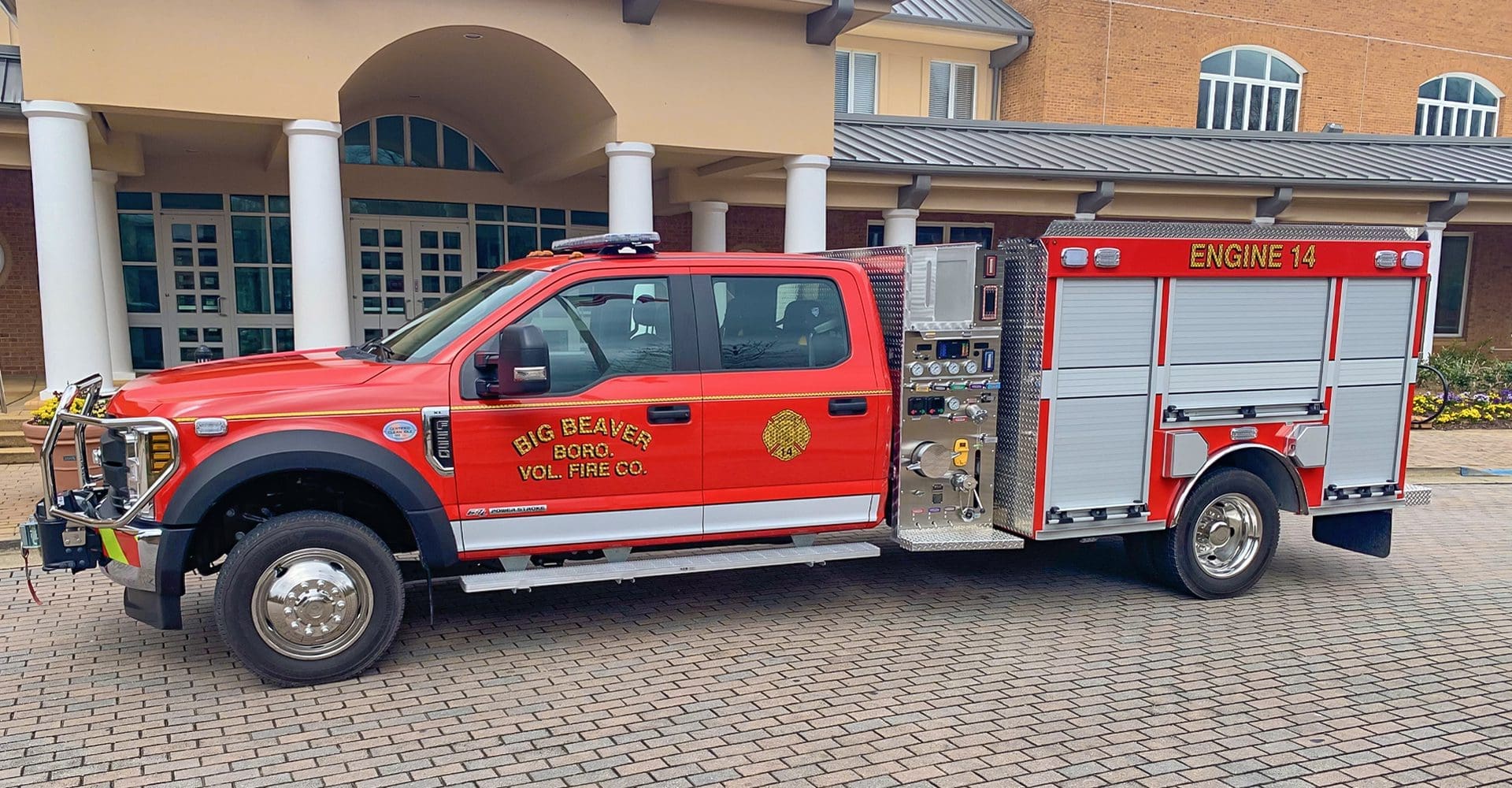 Versatile
The Fouts FOUR fire truck can operate in a wide range of conditions, similar to the other models in the Fouts Bros. lineup. However, The Fouts FOUR is the first of its kind in the industry and is engineered to be the best First Out Utility Rescue apparatus. Fouts Bros. has committed their time over the years to developing new vehicles and fire products that create industry best value, quality, and dependability.
Affordable
Fouts Bros. have packed a lot of value in the Fouts FOUR mode, and have even made it more affordable. This rescue vehicle has even worked well for departments and municipalities with tight budgets and limited resources. This is a multi-purpose response vehicle making this a great vehicle for first responder services, EMS calls, traffic emergencies, fire, rescue, and more. Fouts also have several models available for immediate delivery, and these standard models include some of the best fire equipment brands in the country, so contact us today if you'd like to see if the Fouts FOUR is available for immediate delivery.
Economical
The Fouts FOUR can help you control maintenance costs because your department can send this vehicle out over some of your bigger rigs. This multipurpose unit is backed by the quality that Fouts Bros. offers in all of their vehicles. Fouts Bros. introduced this vehicle in order to meet the needs of many departments and municipalities, and they've made it customizable to meet your expectations.
Specifications
| | |
| --- | --- |
| Body | 9 foot Aluminum Body |
| Cab | Ford F-550 Crew Cab 4×4 |
| Pump | Hale DSD 1500 GPM Pump – with SAM System upgrade available |
| Tank Size | 285/15 Gallon Tank |
| Reel | Rear Booster Reel with 100 ft of 1 inch hose |
| Lighting | Whelen Lighting Package |
| Brochure | Download |