Cleanliness in an emergency medical environment has always been a top concern, but with the current pandemic situation, it is even more vital to address in emergency vehicle settings. At Bulldog Fire Apparatus, we have had many customers come to us for suggested solutions to help ensure their ambulance or fire apparatus is equipped with the latest technology to combat aggressive germs. This is where we have been recommending antimicrobial LED lights as a extra line of defense in your emergency vehicle.
Vital Vio's continuous antimicrobial lights are a safe and effective approach to eliminating complicated germ by delivering continual antimicrobial cleaning action that goes beyond traditional, occasional cleaning.
When the light is on, it continually makes exposed areas unfavorable for bacteria and other microbes to grow and become dangerous. These non-UV antimicrobial lights — which meet international standards for continuous and unrestricted use around people — protect both large, as well as hard-to-reach small spaces continuously, which has proven far better than the results of occasion cleaning using chemicals or even more extensive deep-cleaning approaches. This provides a no-labor approach to keeping critical workspaces in ambulance and fire trucks better protected from the spread of germs.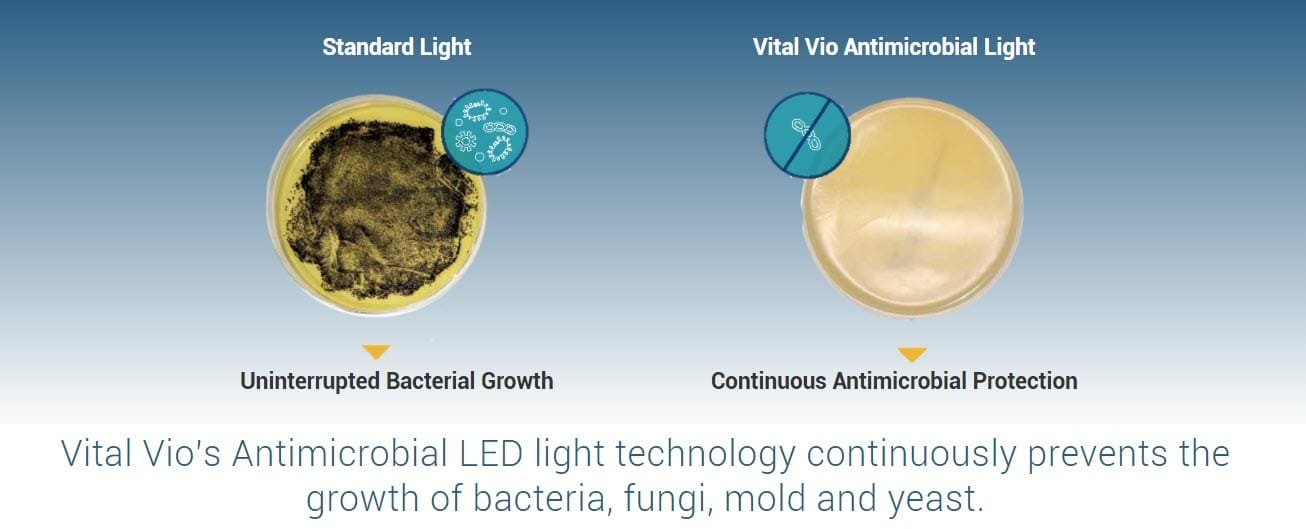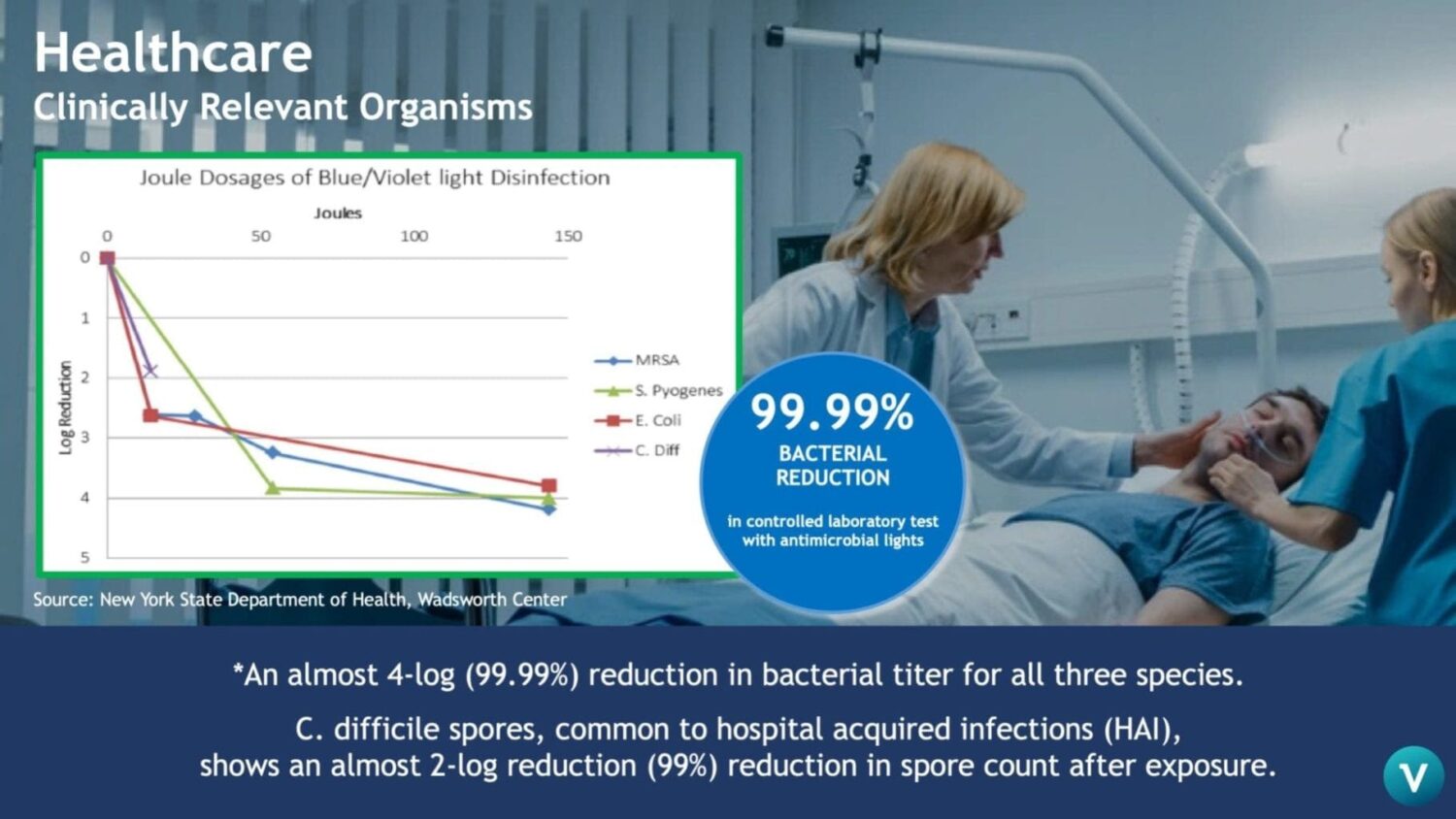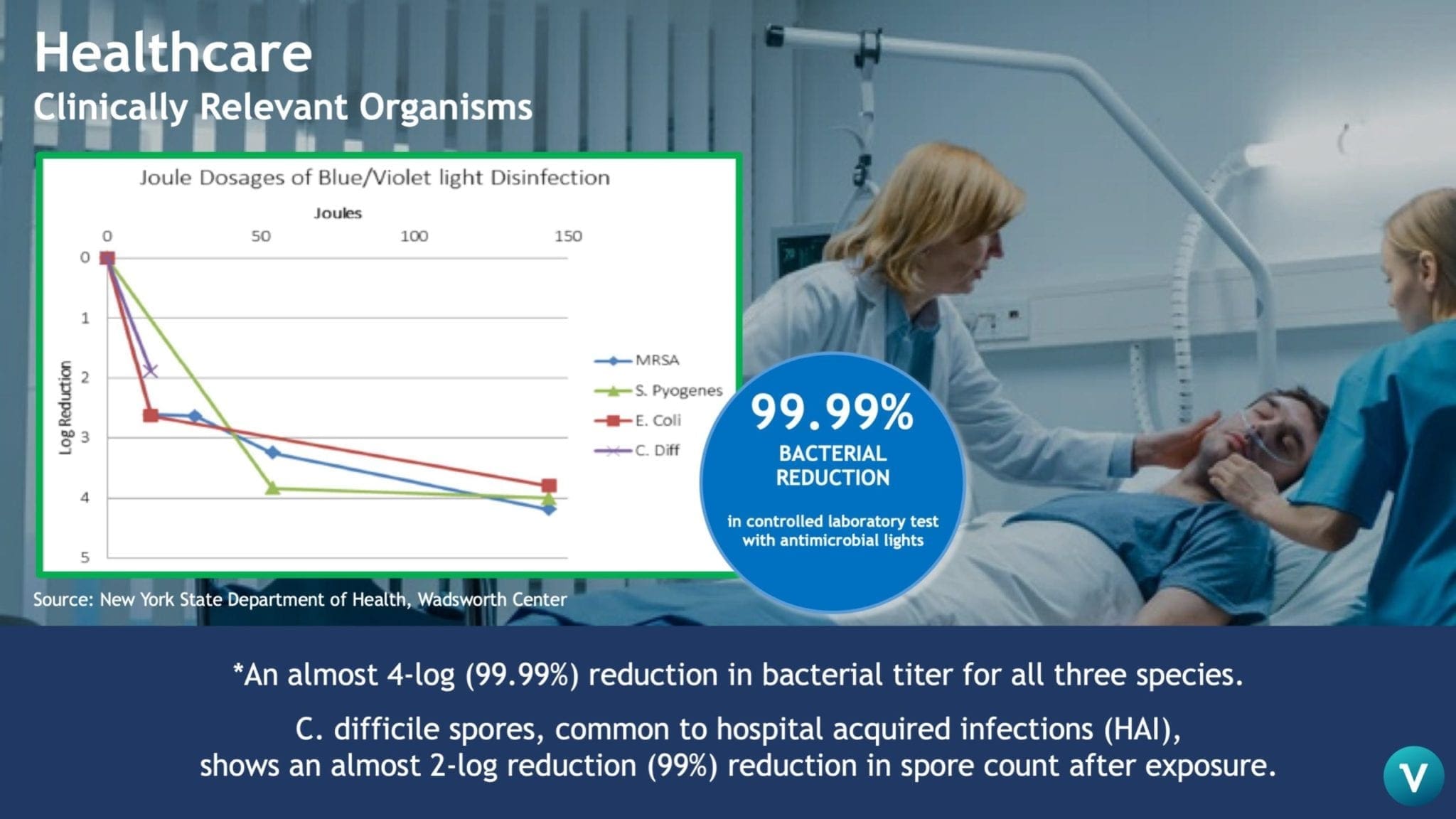 How does the Vital Vio technology work?
Vital Vio technology harnesses specific wavelengths of visible light to excite certain molecules found in the cells of bacteria, mold and fungi, but not in those of humans, pets and plants. When these molecules are excited it causes a toxic reaction within the cell that leads to death.
Does Vital Vio use ultra-violet (UV) light? What is the difference between Vital Vio's technology and UV?
UV is a well-known disinfection tool, but it is not safe for human exposure as it degrades DNA in humans, animals and plants. Vital Vio's technology is much different than a UV lighting disinfectant. This technology uses LEDs to produce light in the visible region of the spectrum. It does not emit UV light waves, and so, this method of action for killing bacteria is entirely different and, therefore, does not pose the same risks as UV lights.
Has Vital Vio performed studies to prove the efficacy of White Light Disinfection technology?
Vital Vio has multiple studies and reports that demonstrate the utility of the Vital Vio technology in a variety of situations, ranging from controlled laboratory settings to active trauma bays in hospitals. While some of these tests have been performed by Vital Vio for customers, other studies have been performed by independent, third-party academic sources each of which has published their results or has publications in varying stages of peer review.
Some studies performed on the efficacy of Vital Vio's technology include research performed at the NY State Department of Health Wadsworth Biodefense Lab, University of North Carolina, Rensselaer Polytechnic Institute, Cornell Food Sciences, Mount Sinai Medical Center, Case Western University, Stonybrook University Hospital, and Bayfront Health System with several more clinical and customer trials currently in progress. Detailed case studies and results are available upon request.