Packed with Storage and Power
The Fouts Bros. Brush Fire Truck is built for difficult jobs in hard-to-reach terrains. The value and performance of this brush attack truck is truly hard to beat. When your department invests in this vehicle, you can assure that your crew will arrive at the scene safely, prepared, and well-equipped.
*These images may have customizations. To view this specific delivery, click here.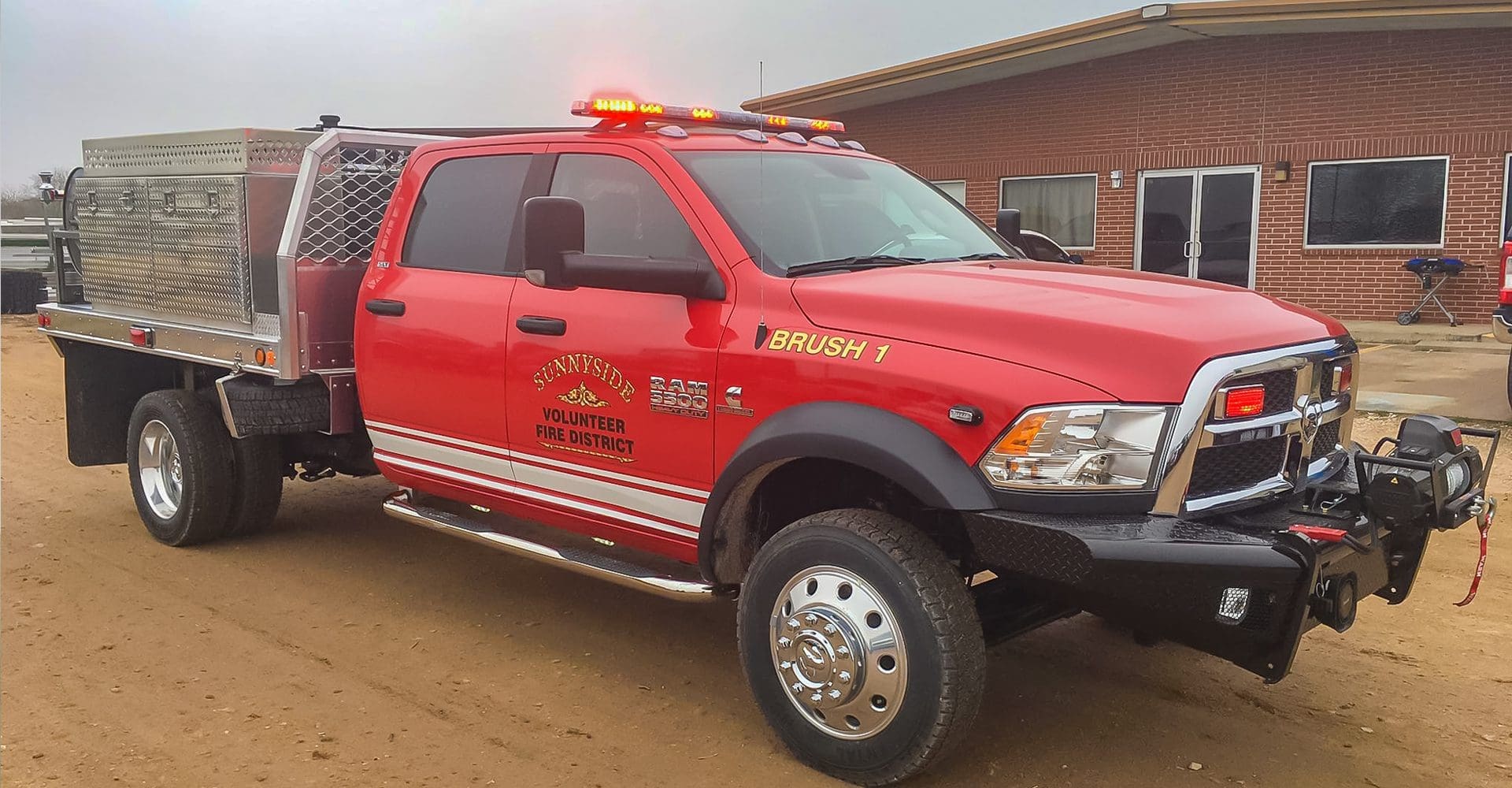 Quality Service
Fouts Bros. has been delivering trucks for over 65 years, and 30 years later, they introduced the production of fire trucks. You can rely on their fire trucks because of their extensive engineering and production experience. Fouts Bros are committed to delivering a better-built truck that is designed to meet your specific needs.
For over three decades, Fouts Bros. has been listening to their customers about what needs are most important to them. They continue to offer a time-tested library of options to give you a variety of customizations to build the best apparatus for your needs. Fouts Bros. delivers ease of operation, training, and maintenance.
Better-Built
The fire trucks offered by Fouts Bros. are built better, cost less, and are produced in a lesser amount of time than other brands. Through the combination of the base design and scalable platform, they have created savings for all departments, no matter the size of your department or type of application.
Streamlined Production
Your department will receive your order in a timely manner when you purchase a Fouts Bros. Fire Truck. Typical purchase orders to delivery lead-time are 4-6 months. So how does Fouts Bros. deliver so fast? With a streamlined 10-week production process that is fine-tuned for most of their standard fire truck designs.
Specifications
Chassis
Ford:
• F-350 (Standard)
• F-450
• F-550Dodge:
• 3500
• 4500
• 5500
Body
10′ Aluminum Flat Bed
Compartments
Four (4) Storage Compartments
Engine/Transmission
6.7L Diesel Engine w/ Ambulance Prep Package
Automatic transmission
Pump
Darley (Standard)
Hale
Waterous
Wildfire
Pump Controls
Side mount enclosed pump panels
Tank Size

300 Gallon (Standard)
150 Gallon
225 Gallon
400 Gallon (Available only with larger chassis)

Foam System
5 Gallon
10 Gallon
12 Gallon
20 Gallon
25 Gallon
Warranty
10-year warranty
Brochure
Download