A One-Stop-Shop For All Your Service Needs
As a dealer and manufacturer, Bulldog Fire & Emergency Apparatus has extensive service capabilities to meet all of your needs. We believe that we are only as good as the service we provide. We work hard to ensure your expectations are not just met, but exceeded.
Our services include in-shop and on-site repair for the emergency vehicle industry and large vehicle market. We also specialize in preventative maintenance, custom fabrication, refurbishments, remounts, equipment mounting, aerial and pump testing, antique restoration and customized graphics. If you're looking for a full-service shop in the New England and eastern NY region, you've found us!
We service all makes and models of emergency vehicles, including our KME, Osage, Braun and Demers lines and are certified by these manufacturers to do so through annual training courses and other education. We also carry a wide variety of parts and accessories in-house for quick turnaround.
For in-shop work, everything is done out of our three service facilities. Our Massachusetts location features a 25,300 square foot, state-of-the-art facility located at 17 Winter Street in Woodville, MA. Our Connecticut shop, located on 86 Stockhouse Road in Bozrah, includes a 10,000 square foot facility with 5 service bays and the capability to house 10 vehicles. Our newest facility located at 68 Sicker Road in Latham, NY, is 20,000 square feet and 8 indoor repair bays. To learn more about our service shops, check out our facility page.
Our service facilities are open from 7:00 am to 4:00 pm EST, Monday through Friday. Emergency service is also available on request. Please contact us at 888-515-5145 (MA) 888-725-3215 (CT) or 888-725-4945 (NY) for more information.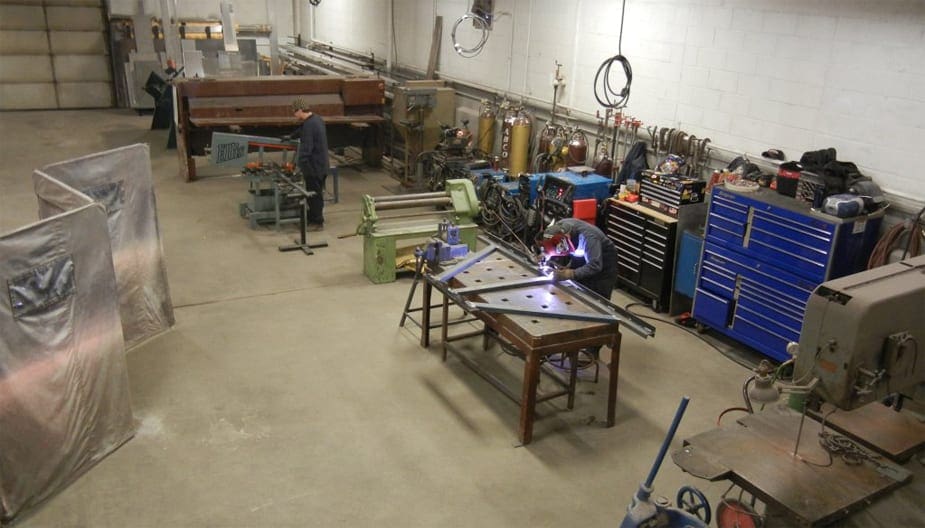 Body repair & modifications
Uni- body frame repair
Cab and body replacements/ remounts
Complete refurbishment/ customization
Apparatus collision repairs
Re- bodies
Welding & fab repairs
Aerial overhauls
Aerial repairs & maintenance
Aerial platform repairs
Hydraulic services & repairs
Piston & swivel bearing replacement
A/C / heater/cabin filter repairs and recharge
Glass replacements
Interior repairs
Rescue tool repairs/ & replacements
Wood fabrication
Custom Equipment Mounting
Heavy duty lift system
Shelves/ roll out/tilt down trays
Storage solutions
Custom hose bed/ cross lay covers
Custom SS pumper
Custom trailer
Sheet metal repairs
Reel mounting
Aluminum welding
Complete pump removal & re-installation upgrades
Hose recoupling
Custom grooving and threading of pump piping
Fire pump services & testing
Ground ladder test
Hydraulic testing, hydraulic cylinders
Federal/ DOT inspections
Mobile services & pump tests
Annual aerial test
Annual on-spot maintenance
Foam system services and repairs
Conduct fuel diagnostics (Tanks, pumps, injectors, filters, fuel contamination
Electrical systems diagnosis and repairs/ ABS/ ATC/ Check engine/ Cummings/ Maxforce/ Detroit/ CAT
Oxygen system inspection & repairs
Lighting/ emergency light replacement/ exterior lighting/ interior lighting/ LED overhead lighting
Sirens / air horns/ camera installation/ GPS installation
Ambulance Remounts
Heat/ AC system repairs
Custom installations
Preventive maintenance
Heating and cooling
Suspension system inspection
Electrical diagnostic and repair services
Body repairs
Paint & repaint services
Accident repairs
Corrosion Repairs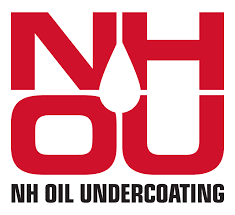 Here in the heart of New England, it is common knowledge that road salt eats cars. The salt and harsh chemicals used to keep our roads safe in the freezing winter temperatures cause harm to the frames and metal components exposed to the elements well beyond the winter months. Bulldog Fire Apparatus has partnered with NH Oil Undercoating to provide the best protection for your vehicle's frame and vulnerable metal components. Protect your ambulance or fire apparatus from frame cracks, rot, deterioration and preventable road chemical damage with a NH Oil undercoating, now available at our service department. Annual application will significantly reduce the damage caused by salt and road chemicals. Contact our Woodville facility for more information.
General maintenance & Full service repairs
Fire truck mechanics
Equipment sales and supplies
Rescue tool repairs/ replacements
Apparatus loading and unloading
Pickup and delivery services
Motor services
Large stock of fire service parts
Safety equipment/ supplies
Modifications and safety updates
Our service facilities are open from 7:00 am to 4:00 pm EST, Monday through Friday. Emergency service is also available on request. Please contact us at 888-515-5145 (MA) 888-725-3215 (CT) or 888-725-4945 (NY) for more information.