Multi-Purpose Response Vehicle: PRO™ Series Pumper
If you're looking to address the ever-changing needs of your fire service, a PRO™ Series Pumper fire truck from KME is the multi-purpose response vehicle to consider. Eliminating the pump house, the PRO™ Series has increased overall space for tools and equipment. In fact, it can carry the equivalent of a heavy rescue fire truck! Featuring a highly maneuverable turning radius, this apparatus can operate in even the tightest conditions with great angles of approach and departure. With a best in class rating of 2,000 gpm, the PRO™ will not only squeeze into tight places, but it will also deliver more water when it's needed most. Additionally, it offers an unsurpassed level of safety for the operator. With more equipment, a shorter wheelbase, increased water flow and enhanced operator safety, the KME PRO™ Series pumper is definitely worth a look!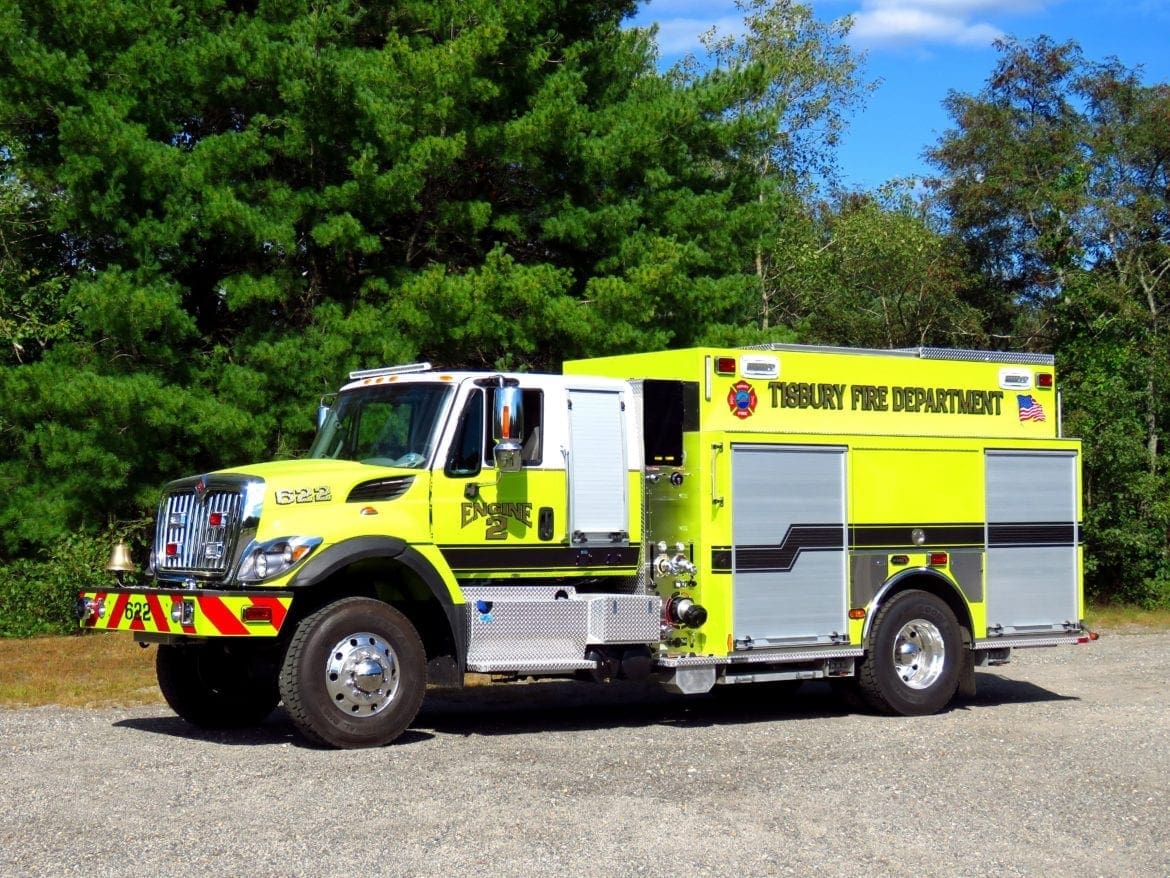 More Equipment Storage
Today's fire services are being forced to carry more equipment to the scene than ever before. To meet the need for storage space, the KME PRO™ Series Pumper comes in a standard 382 cubic feet of compartmentation, or on a larger body option with up to 580 cubic feet. KME body compartments are substantially deeper than other brands, offering 14″ upper and 29″ lower. These deeper compartments allow departments to carry the tools and equipment needed for a heavy rescue, on a response vehicle equipped with the pumper power and water capacity to get the job done.
Short Wheelbase, Big Performance
Fire trucks aren't small vehicles, so it's important they be designed to get into even the tightest conditions for their size. With a short 176″ wheelbase, the PRO™ Series provides a highly maneuverable turning radius with great angles of approach and departure.
Operator Safety
To create a safer working environment for the fire truck operator, KME has eliminated all intake and discharge lines from the driver's side of the pumper. A camera system creates full view of the sides of the truck, while discharges and intakes are electronically controlled. KME's diagrammatic pump panel makes pump operations simple and clear.
Features Included:
Maximum Cab Seating & Equipment Storage Capability
Minimized Pump Panel Area
Up to 550 cu. ft. Equipment Storage
Low Intake and Discharge Hose Connections
Superior Pump and Plumbing Serviceability
Manual or Electric Pump Controls
Slide-Out Pre-Connected Hose Storage Available
Operator's Panel Location Flexibility
Optional Elevated Operator's Position
Custom Design Options