Unmatched Handling Capabilities: Eliminator Tanker
Looking for a tanker fire truck ready for a serious job at a moment's notice? KME Eliminator™ tankers are designed to carry a large amount of water with unmatched handling capabilities. The KME Eliminator™ tanker line comes in water capacities ranging from 1,000 to 4,000 gallons. Thoughtfully designed and engineered for improved handling and safer operations, an Eliminator™ tanker moves the tank center of gravity forward which better distributes the weight between the front and rear axles. Another great design feature is the amount of hose storage space and compartment options, ensuring your firefighters have ample equipment when they arrive on scene to tackle the job.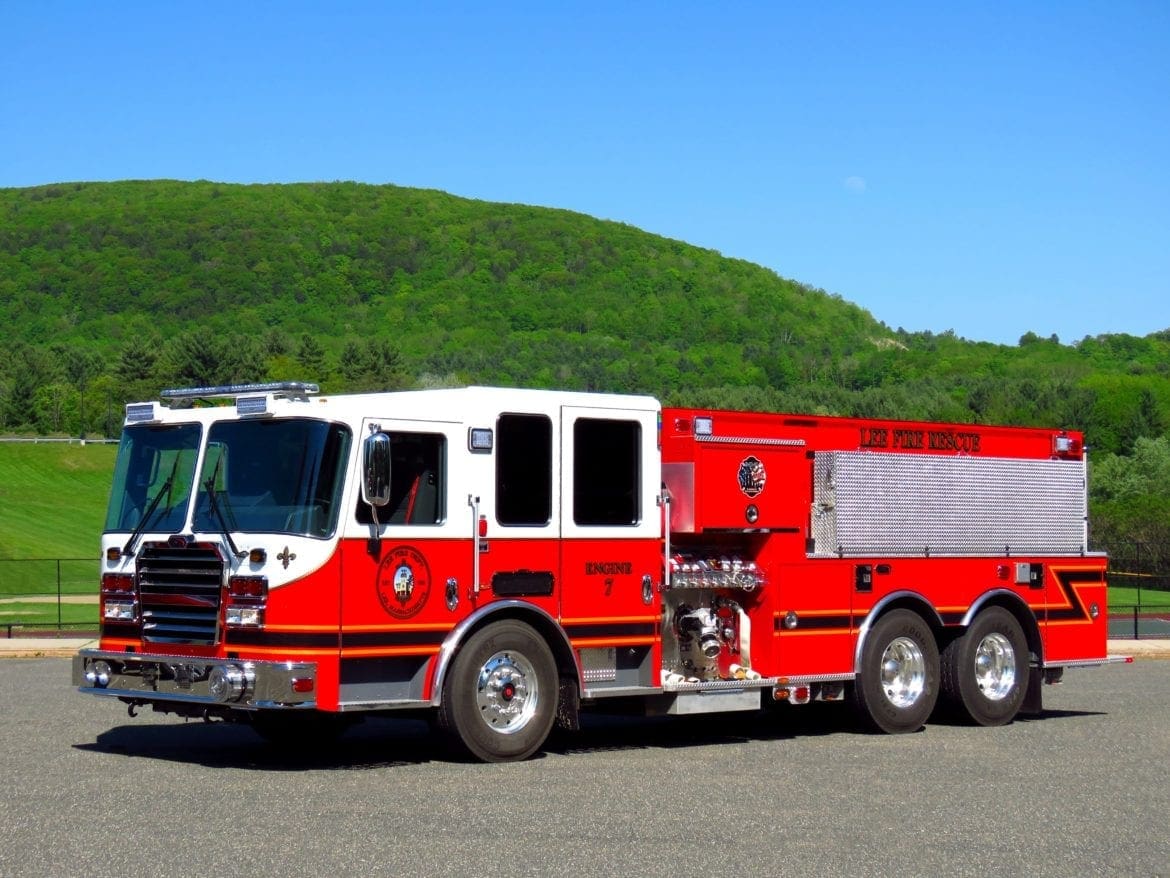 Innovative Design
A big benefit of custom design is the ability to make use of every inch of a space on a unit. The Eliminator™ tank from KME is custom designed to maximum interior body space. This allows for shorter wheelbases and lower overall heights while producing the greatest storage space and offering multiple through-tank storage options.
Easy Maneuverability
When it comes to the short wheelbase and low overall height, no fire tanker can compare gallon for gallon to the KME Eliminator™. The easy maneuverability will help you get your unit right where it's needed in a safe manner. You get the most storage space and water capacity on this fire truck, without sacrificing safety.
Perfected Pumphouse
In order to create water storage above the pump, Eliminator™ pump houses are engineered to be low. This creates options for very low crosslays and provides easier panel access for pump operators. Eliminator™ tankers are also available with multiple discharges on either side of the pump module.
Features Included:
Custom Configurations with Tank Capacities up to 4,000 Gallons
Optimum Weight Distribution on Custom or Commercial Chassis
Low Center of Gravity Tank Design
Maximum Equipment Storage Available
Ergonomic Pump Operator's Panel
Low Travel Height, Even with Large Hose Load Requirements
Multiple Dump Valve Options
Custom Designs Available
Superior Quality on the "Safest" Tanker in the Fire Service