Getting to Know Bulldog Fire & Emergency Apparatus
A Company with a Rich History
At Bulldog Fire & Emergency Apparatus, we have a well-known history and dedication to the fire and EMS industry. The business was originally established in 1933 by Clarence Farrar as a fire apparatus manufacturer. A national dealer, the company produced a wide range of fire apparatus. They were most  recognized for their Brush Breaker and front mount pump specialty trucks.
In 1985, the company was purchased by Edward J. Murphy and renamed the EJ Murphy Co. Under Murphy's leadership, we stopped manufacturing many of our fire apparatus and instead focused on "boutique" work that other larger fire manufacturers could not deliver on. Due to their popularity, we continued to make the Brush Breaker and our tankers, which we still manufacture today.
In 2005, Murphy sold the company to current owner, Jeffrey Mazza. Mazza renamed the business Bulldog Fire & Emergency Apparatus. While many things have changed over the years, we continue to produce the same Brush Breaker and tanker units we've always been known for. Additionally, we operate out of the same facility we started at in 1933 with a commitment to high quality craftsmanship, first class customer service and our ability to deliver on custom work you won't find elsewhere.
Dedication to Customer Service
Our key values at Bulldog Fire & Emergency Apparatus are honesty, integrity, value, and a commitment to quality through workmanship and knowledge. We are centered around family values and concern for the needs of our customers. While our facility and staff are large enough to be a leader in the industry, we focus on being accessible and staying tuned.
We want our customers to trust us and establish long-term, lasting relationships on a personal level. One of the best ways we can foster this is through open communication. We listen carefully to our customers to understand their needs and wants. Whether it's purchasing a new emergency vehicle or servicing an existing one, we make sure we understand expectations clearly, up-front and work to meet them within the appropriate time frame.
Mission Statement:
At Bulldog Fire & Emergency Apparatus, we serve Fire & EMS organizations throughout New England and help them realize their full potential  by way of first class sales and service. We understand we are dependent on our customers and seek to foster long lasting relationships that are mutually beneficial. Our mission is to meet our customers' every need … and exceed all expectations.
Leaders in the Industry
We are proud members of the following organizations: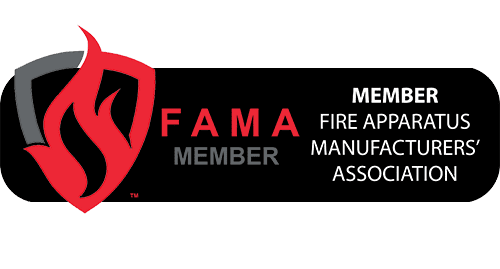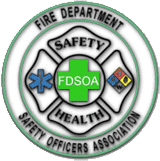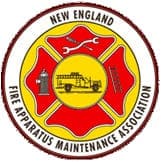 Aside from participating in some of the leading organizations, our staff members also keep us up-to-date on the latest industry trends through their various certifications and real-life experience. We have certifications from EVT, ASE, I Car, Paint, VMux, Welden, Whelen, Kussmaul, Vanner, Class One, Hose Line, Hale, Cat, Waterous, Cummins, Interplex and several others. Our expertise includes onsite EMT, fire fighter, fire fighter mechanic, certified fire apparatus trainers, licensed damage appraiser, Fire Fighter 1 and 2, Fire Officer 1 and 2, Fire Instructor 1 and 2 and NFPA Pro Board Safety Officer.
Over the years, we've also been recognized with several awards. These include the KME Vision Award, Summit Club, Pinnacle Award and various sales awards from the lines we distribute.  In recent years our dedicated salespeople have taken top sales awards in the top 10 within the REV Group.  Bulldog has also taken the REV Group top parts sales award two years running, as well as top parts and has some of the top salespeople within KME.
A Message from Owner, Jeffrey Mazza
My personal passion is to help fire departments design and build the right fire truck or ambulance to fit the needs of their community and guide them in getting the best value and performance to address their unique needs. This passion stems from my own life experiences as a young welder, working at Continental Fire Truck as a cab and body fabricator through a trade school work-study program.  The common saying in the fire truck business is that "once it's in your blood, it stays in your blood."
Working with the right manufacturers is essential to the build process.  The relationship between the customer and dealer should be one of seamless communication in a trustworthy, professional environment.  The customer should look forward to our interaction, because our relationship is like no other.  Bulldog's goal is to ensure that each customer feels confident that he is treated with integrity and honesty.
Bulldog strives to be recognized as a leader in the industry who provides quality workmanship in a timely manner.  We take pride in keeping abreast of ever-changing industry technology, and our service professionals receive continuous training.  Many of our personnel are past fire department and emergency medical professionals whose expertise contributes to the Bulldog experience. Bulldog has always participated in Fire Equipment Activities to maintain exposure within the industry and to network with industry innovators.
I hope you will consider Bulldog Fire & Emergency Apparatus for your next sales or service need. My staff and I sincerely look forward to serving you to the best of our ability and getting to know you personally as we complete your project.